How a biotech company in our region is succeeding in democratising healthcare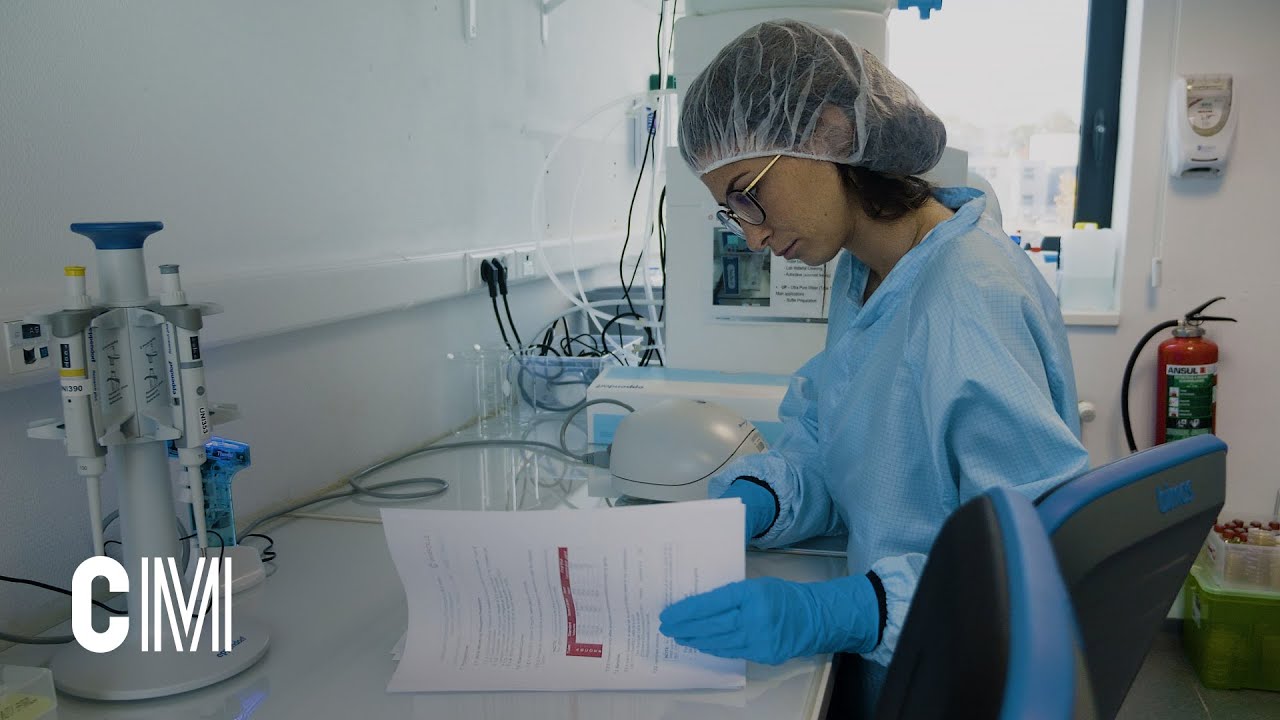 Univercells, Charleroi
How is Univercells, biotech company based in Gosselies, cutting the cost of the polio vaccine by 10? By using new technology, it is optimising equipment and products to reduce the cost of the production of vaccines and medications.  And the company is not stopping there.
'The aim is to enable medications to be produced at a lower cost.  We are developing new procedures and production units enabling the size of equipment and infrastructures required to be reduced', explains Marie Jourdan, communications manager at Univercells.
The company Univercells provides manufacturers with integrated solutions, equipment and base products which are highly technical and sufficiently flexible so that they can produce a variety of medications at a lower cost.
Revolutionary medicine production
Just like a recipe, a medicine is made with raw materials by following a series of steps, with the help of utensils. Univercells will therefore innovate at these three levels in order to optimise the production process by focusing on collaboration between the engineering and biology sectors.
On one hand, biologists and experts in biotechnology focus on the production process: cell cultivation, viral strain production, purification, etc. On the other hand, chemists optimise the equipment and hardware, such as reducing the size of the isolator, reducing the quantity of water needed or optimising the fermentation tanks.
Medicine production is optimised both by improving the material and the production process
This production process is revolutionary: it changes the pharmaceuticals market considerably. Before, the large pharmaceutical companies were the main producers of medicines and therefore in charge of setting the price of them. Now, local actors (biopharmaceutical and pharmaceutical companies, research centres and institutions) will be able to become producers by introducing the production units developed by Univercells.  In fact, thanks to a reduced need for capital, these production units maximise access to production and the bringing to market of quality medicines.
Equipping and supporting companies, beyond the product
In addition to installing equipment, Univercells trains teams and supports customers with production and bringing biologics to market. The company thus innovates on two levels, combining profitability and a social purpose.
'Univercells invests in the overall medicine manufacturing process with the customer. 'Benefiting from a reduced initial investment, the customer can build a biologics factory at a lower cost and can accelerate the bringing to market of its products, thus minimising the risk. The collaboration continues for the duration of the process', explains Marie Jourdan.
Univercells supports producers of medications with equipment, production and bringing products to market at a lower cost.
The first smaller-sized infrastructure prototype for the production of the polio vaccine will be installed in January 2019.
Immediate recognition for an idea of the future
The success of this biopharmaceutical company has been immediate. Launched in 2013 by Hugues Bultot and José Castillo, it started operating in 2015, in the ULB's [Brussels Free University] laboratories. It was quickly supported by the Walloon Region to develop its innovative projects.
In 2016, it received a subsidy of 16 million dollars from the Bill & Melinda Gates Foundation (12 million initially, with an extra 4 million later) to develop the polio vaccines project. 'This support enabled us to validate our technology, to make us known at an international level and of course to realise our polio project', says Marie Jourdan.  Univercells is partnered with two other companies to realise its project, the Canadian company Natrix Separations and Dutch company Batavia Biosciences, spécialisées dans le processus de vaccins.
Other subsidies and investments have followed to develop the project: 3.1 million euros raised in 2017 and 16 million euros in 2018, as well as 2.4 million euros from the Service Public de Wallonie [Walloon Public Services Department] at the start of 2018.
In less than 5 years, Univercells has grown rapidly and currently employs 100 people, spread across three sites in Belgium, as well as in the United States and India. Around 30 people work in Gosselies in the health incubator developing the biological side; 25 are located in Nivelles innovating at a technical engineering level and around 15 manage the finances and administration in Brussels.
Very promising beginnings for Univercells
Today, Univercells is known mainly for the polio vaccine. In addition to this vaccine, the biotech company is also developing other vaccines and monoclonal antibodies. Several contacts have already been established with international clients to bring their products to market.
A new building in Belgium to expand the company's activities is also planned.
The company is growing: it has established itself as a vital actor in its sector.
Contact :
Univercells
Rue Auguste Piccard 48
6041 Charleroi
+32 (0)2 31 88 348
info@univercells.com
http://www.univercells.com/
©Video/Reed & Jérôme Gobin
***
Veni Vedi Vegan, Sarah's favourite snack bar
Sarah Beck, employee at Univercells, has lived in Greater Charleroi for a while.  She enjoys walking around the city centre, less than 10 minutes by car from her workplace.  She is discovering new trendy places with her colleague, such as the snack bar Veni Vedi Vegan,
located between Rue de Dampremy and Place de la Digue. 'The meals are delicious.  I'm not keen on sandwiches, this place offers a number of alternatives', says Sarah Beck.
Veni Vidi Vegan offers a range of organic, vegan, local and seasonal food. This start-up launched by two young Charleroi residents focuses on 100% vegan food, a principle to which they aspire. There, you can enjoy fries, burgers, pittas, etc. all reimagined without using animal products.