With the leading producers of wings for the largest aeroplanes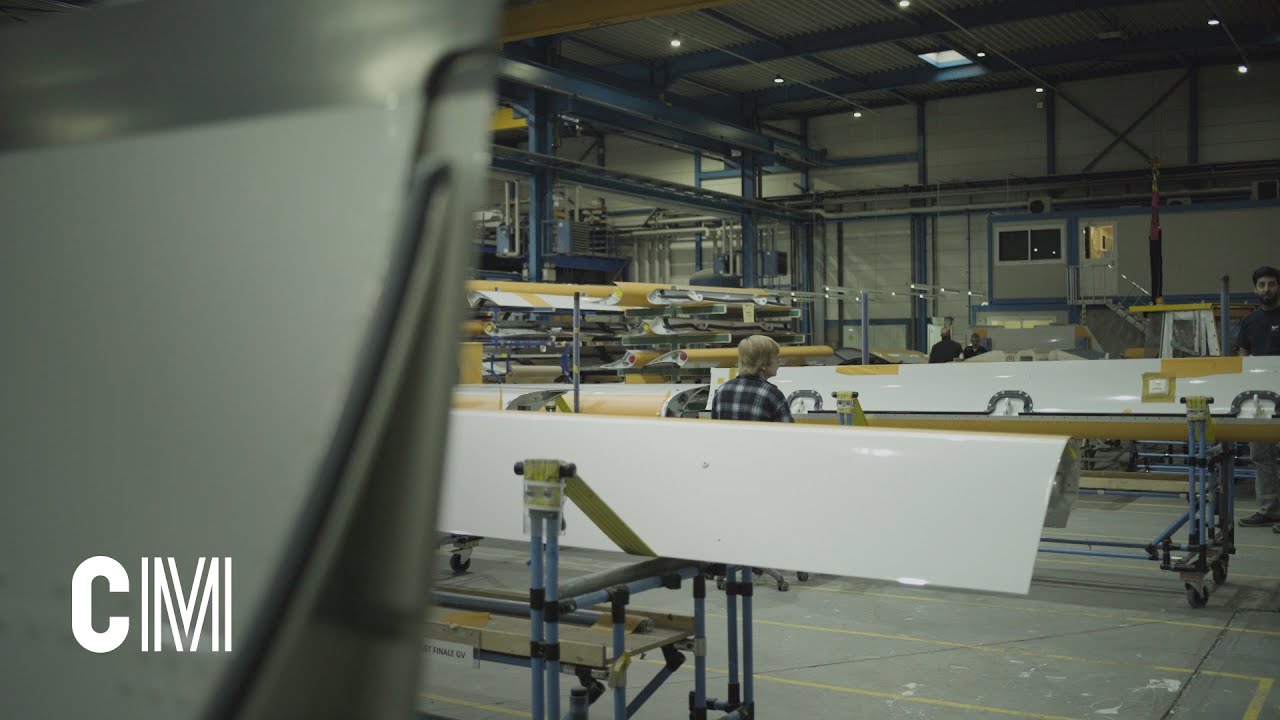 Sonaca, Charleroi
In Gosselies, Greater Charleroi residents work for Sonaca, recognised as the world leader in leading edges, specifically the moving part of aeroplane wings, vital for taking off and landing.
At 23 years old, Valentin Schoonheyt, originally from Courcelles, has recently started working at Sonaca, as an engineer.  He is responsible for improving the production process.  For him, an aeroplane enthusiast, this company is synonymous with innovation and technological processes:  'I have clear future prospects with this company, orders for leading edges are increasing with new features.  There are a number of challenges to tackle'.
And he adds:  'I have a number of responsibilities with respect to change. I can see something I suggested directly in the production area, just next to our offices.  Another undeniable benefit of my job is that it's less than 10 minutes from my home'.
An internationally recognised leading company
Sonaca has been established in Greater Charleroi for almost 100 years. It is known for manufacturing aeroplane structures, specifically leading edges. Everything is created here: one part of the company receives the materials, another assembles the different parts according to a specific protocol and the final part looks after the manufacturing processes and innovation.
Valentin Schoonheyt is looking to continually improve the factory's processes and organisation:  'A company as big as Sonaca needs to be constantly improved to be able to stay ahead of its competitors. I think of solutions and propose them to management which approves them.  They are then implemented on-site'.
The company carries out a number of quality checks during the manufacture of the leading edges.  'These parts are important. Passengers' safety is at stake.  Our leading edges can't be defective', he says.
It is exactly this expertise and this quality of work that has given the company its reputation.  Sonaca primarily supplies the Airbus A320, A350, A330, etc. aeroplanes. In total, it equips almost 1,200 aeroplanes with leading edges each year.  'The aeroplanes may have between 10 and 14 of them, depending on the size of the wings.  We make 60 leading edges per week', he says.
Each part must be perfectly calibrated, it ensures that the aeroplane can take off and land
The customers are primarily aircraft manufacturers, those that supply airlines. They are located in Brazil, the United States, Canada, Germany, etc.
A number of different employees at Sonaca
1,600 people work for the company.  There are 950 factory workers, as well as 650 managers and employees.  'Sonaca is very attractive, it works in aviation, a dream sector for a lot of people', says Emmanuelle Paquay, communication manager.
The company attracts all types of people. As one of the region's large employers, it attracts operators who see stability and future prospects in this company. The option to acquire new skills throughout your career and the extremely technical approach also attract a high number of engineers.
A truly attractive aviation hub focused on the future
Sonaca has been located in Gosselies since 1920. It participates in Greater Charleroi's aviation hub. It is adjacent to the airport.
For the future, it is focusing on research and development. 7% of its turnover is ringfenced for this area. It is also focusing on developing certain projects as a risk partner.
Sonaca is continually investing in the research and development of new products
The company is also focusing on new materials and the manufacturing process. It is innovating in order to find stronger and lighter components. What's more, with regard to the arrival of new aeroplane models, it is conducting tests in order to offer the best leading edges adapted to the new models.
Ultimately, Sonaca offers interesting prospects for young (and younger) Greater Charleroi residents looking for the professional challenges that they dream of.
Contact :
Sonaca
Route Nationale Cinq
6041 Charleroi
+32 (0)71 25 51 11
www.sonaca.com
©Video/Reed & Jérôme Gobin
***
Boulangeries Schoonheyt, a family affair
Valentin is the grandson of the baker Schoonheyt, well known throughout the region. Attached to his roots, he wanted to stay in Greater Charleroi. 'Baking is an interesting area, but I wanted to explore the world of engineering and the work at Sonaca suits me perfectly, as I'm a huge aviation fan', he says.
The Schoonheyt family has several boulangeries in the region and sells a number of artisanal products. It also offers baking workshops designed for children.