Dirty Monitor or how to transmit the quirky spirit of Charleroi throughout the world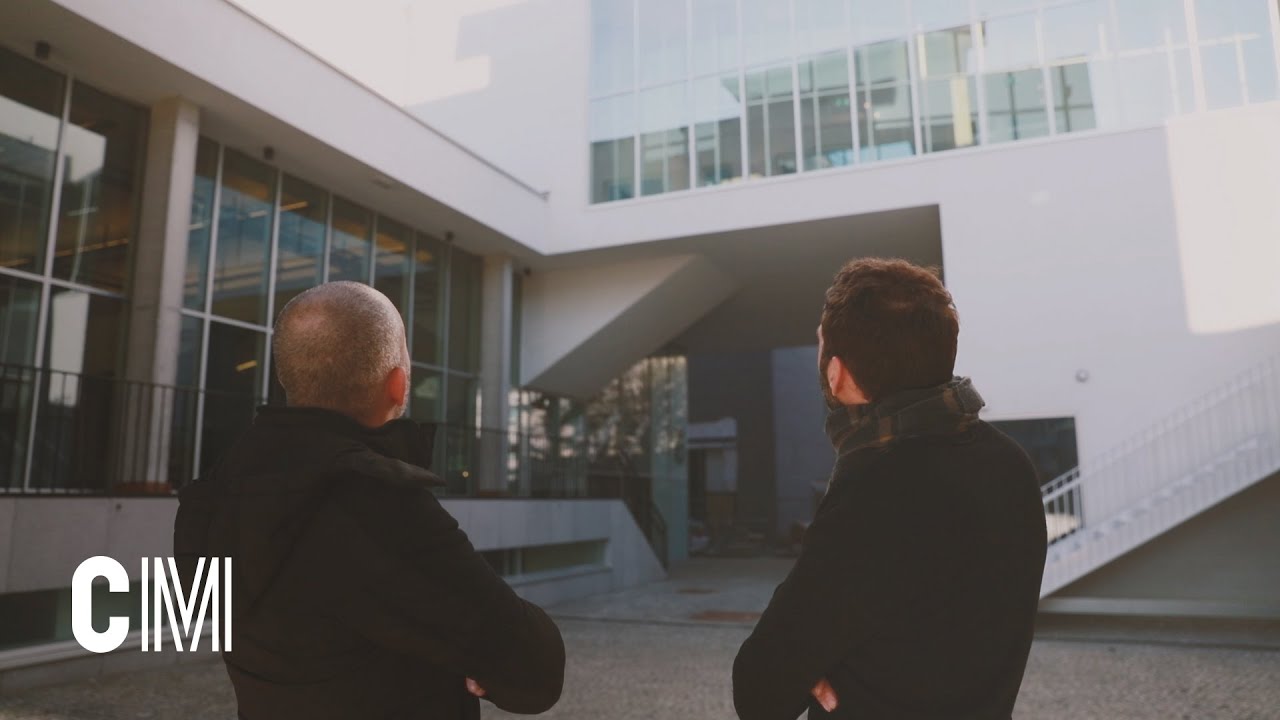 Dirty Monitor, Charleroi
'It's like transmitting the quirky spirit of Charleroi throughout the world via our own creations, it's a wonderful acknowledgement', explains Mauro Cataldo, one of the founders of Dirty Monitor.
Dirty Monitor is a collective of Charleroi artists, recently established in Quai 10, which primarily does video mapping.  On the third floor, its members have a view of the new quays of the Sambre and the renovated railway station. Mauro and Orphée Cataldo, creators of the collective, tell us about their impressive track record.
From beginning with vjing in nightclubs
'It all started in 2003, with Denis Van Cauteren.  We were making vjing videos [visual performances] for parties or events. Bit by bit, we changed media platforms: instead of using a screen, we projected videos on to tables, bricks, etc. And then, we did it on buildings,' explains Mauro Cataldo, expert in video montage and soundtracks.  Shortly after, Orphée Cataldo, his brother, joined the team with his expertise in architecture and 3D effects.
Over the years, Dirty Monitor became real pioneers in their sector. They were artists pioneering mapping video on to buildings. They innovated both at platform and media level which enabled them to develop new creativity in their projects.
We started to project videos elsewhere other than on a screen. The effect was very interesting.
Their work therefore consists of projecting videos on building structures. 'We use the architecture of the buildings to tell a story. To do this, we use 3D effects, music, colours… It's as if we have given life to the bricks. We invite spectators into our world,' says Orphée Cataldo.
The projections are real performances.  Each project is synonymous with a new artistic challenge. 'The creativity really comes from the projection place, we look to magnify the buildings by telling an unusual story,' he says.  The result is surprising.
The show creates itself to an extent.  In general, few tests are possible. 'There's a real risk of screwing up. The work is sometimes complicated, but we're often very happy with the result, as is the audience,' explains Mauro.
Putting on larger international shows
Their artistic work is quickly recognised throughout the entire world. Dirty Monitor project 80% of their creations abroad, primarily in a number of countries in the Middle East, China, Singapore, etc.
This international recognition and the media coverage resulting from it have caused them to become more known in Belgium. Dirty Monitor now put on a number of shows in Belgium. In particular, they projected mapping on to the buildings of the stock exchange in Brussels. They also designed a show to celebrate the armistice in Mons, for the commemorations of the end of the First World War, taking inspiration from the Unknown Soldier.
In addition to unique displays, they are also establishing solid long-term partnerships with events or production companies, such as Franco Dragone.
Real success of outstanding artists
Over time, the collective has diversified. Dirty Monitor creates videos, such as 'the Smurfs' or 'Alice in Wonderland'. The team has also expanded considerably: it currently comprises around 30 people. The majority of them come from Greater Charleroi.
Born in Charleroi, Mauro and Orphée Cataldo are proud of their roots. For them, the dynamism of the region is a real source of visual inspiration.
I like the post-capitalist aspect, the post-industrial era… It's inspiring, it gives a quirky aspect to our creations
These two artists urge young people who want to establish themselves in Charleroi to make the most of the numerous art platforms and large institutions, such as the Musée de la Photographie or Charleroi Danse which are located in Greater Charleroi. 'The city has a wealth of cultural events that must be explored,' concludes Orphée.
Contact :
Dirty Monitor
Quai Arthur Rimbaud (ex Quai de Brabant), 10
6000 Charleroi
+32 (0)71 18 11 57
http://www.dirtymonitor.com/
©Video/Reed & Leslie Artamonow