"Eco-friendly" water-skiing? In the Charleroi Metropolitan Area you can!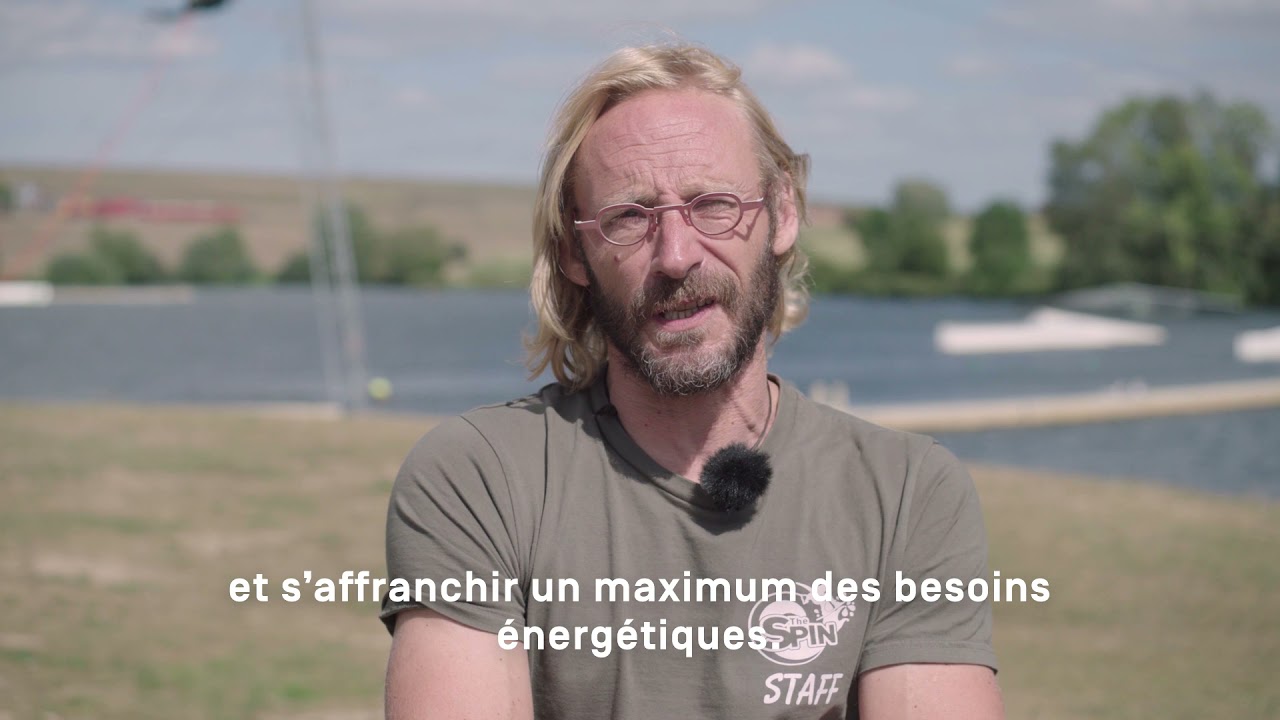 At the Eau d'Heure Lakes, the Spin Cablepark invites board lovers to discover water-skiing and jump over obstacles on a wakeboard, without burning a single litre of fuel.
"For me, the ski-tow was the best solution for practising my passion, water-skiing, without straying from my commitment to protect the environment," explains Cédric Vandermot, co-creator of Spin Cablepark. "The whole DNA of the project stems from sustainable development."
The Spin Cablepark offers water-skiing and other board sports (kneeboard, wakeboard…) whilst being pulled along by a cable. Two ski-tows have been set up on the Féronval lake and they pull skiers along either in a loop or a straight line. For the more daring and experienced skiers, obstacles have been set up on both sides of the cable: this is so the skiers can do jumps and trick moves.
An ecological project
In addition to being a household name in high level board sports, the whole infrastructure has been designed to limit its environmental impact. This is why 168 photovoltaic panels have been installed on the building's roof to supply electricity to the traction cables. Rainwater is collected for supplying the showers and toilets, whilst a heat pump and a wood burning stove keep the facilities warm. The on-site shop sells ecological wetsuits, made out of oyster shells.
The site also tries to buy locally wherever possible. "We work with the butcher in the next village over: he provides the supplies for the snack bar and barbecue platters. We mainly serve local beers. The wood for heating comes from neighbouring villages," he explains.
A new sport for all
This place, with its holiday vibe, draws many different visitors with very different expectations. During holiday periods, many people come to try out the cable, like they would try their hand at any other discipline, just for the fun of it and to try something new. "You can try out the ski-tow just like you would with go-karting or high wire adventures."
Outside of holiday periods, it is mainly serious skiers who come here to train, with performance-related objectives. They are members of the club and come to train 4-5 times a week. Generally, their ages range between 8 and 50. "The obstacles are highly regarded. Our quality facilities mean that we can even host the European championships here. The cable spins at a speed of 28 or 30 km/hour, which is quite challenging."
Schools and sports associations are also welcome for school trips or residential courses. The building can sleep up to 28.
Lastly, the sports club organises sessions for people with limited mobility or who have a disability. "For people who are tetraplegic, for example, we have a water taxi available in case they fall in the water. We are on hand to guide visually impaired people by giving directions: turn left or right, jump…."
Over 23 members of staff in high season
Since opening in July 2011, the club has gone from strength to strength. Each year, between 8,000 and 12,000 people come here for water-skiing. "What people like is the family atmosphere; they say it's like being on holiday. This means you're only ever a few kilometres' drive away from a real change of scene," adds Cédric.
In high season, there are 23 people working here. For anyone wishing to join the ranks, there is only one main condition: you have to love the sport. The majority of the team regularly practice it during their spare time.
Spin Cablepark's growth ambitions don't stop there. A second building measuring 800 m2, built on the same ecological principles as the first, is to be constructed to host trampolines and one escape room.
Contact:
Spin Cablepark
Rue Crossart 61
6440 Froidchapelle
+32 (0)71/ 31 39 82
info@thespin.be
https://thespin.be/ 
©Photos/Jérome Gobin