The woman revolutionising school snacks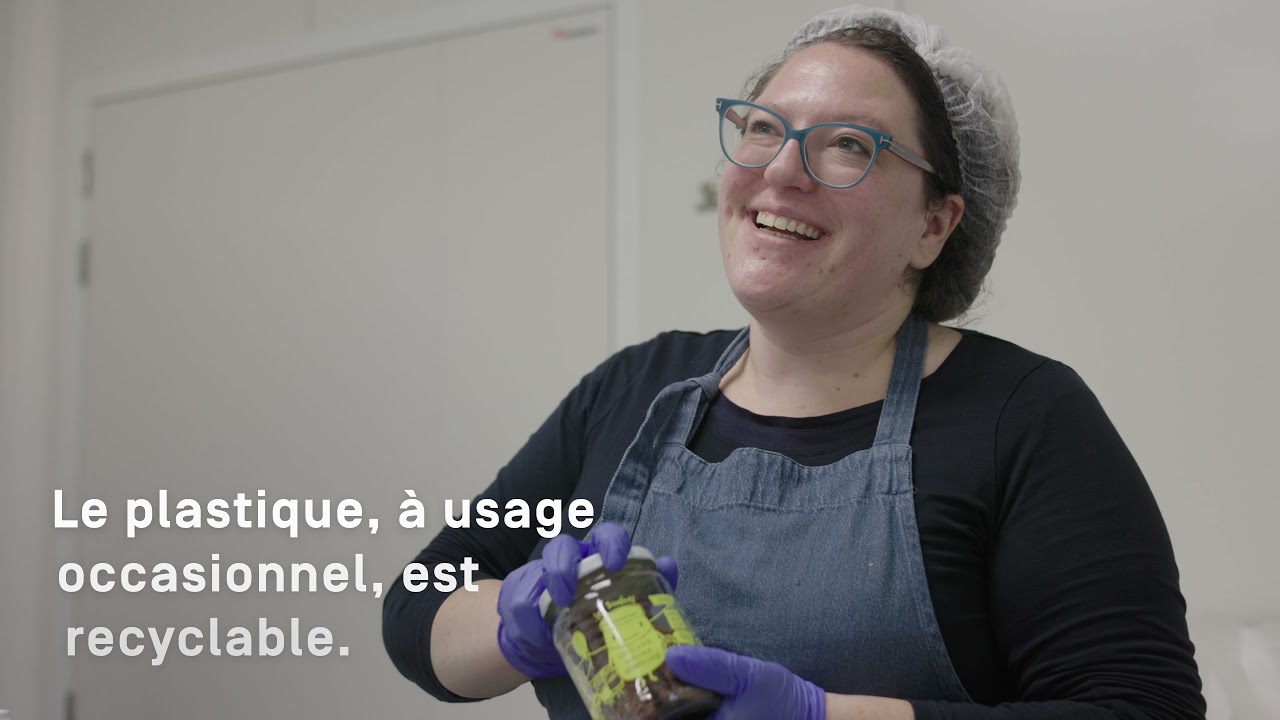 Stéphanie Baras certainly doesn't shy away from a challenge. When launching Les Boudines in 2017, with her mini organic, vegan and gluten-free biscuits, the idea was to create a tasty product that was in keeping with her ecological values.
"I didn't see the point of using low quality butter, milk or eggs to make biscuits. I would much rather use farm fresh butter on a good sandwich and use other ingredients to make biscuits," explains Stéphanie. "This is why I choose high quality raw materials for my biscuits, such as almonds, hazelnuts or wholemeal flours." This means that, in addition to being healthy, the biscuits are also packed with nutrients.
Stéphanie also wants her biscuits to be accessible to everyone, even people with food intolerances. The products are vegan and gluten-free. Recently, she has brought out a new sunflower seed range, delighting the taste buds of people with nut allergies. "For me, it was important that all children (and adults, too) could eat these biscuits, pop them into their lunchboxes and share them with others. Above all, I wanted these biscuits to have a good crunch to them. My son is chief taste tester and signs off on the final recipes."
Ecological approach
Stephanie also aims to reduce her ecological footprint as much as possible. She has designed her entire project around limiting the amount of rubbish produced. "We have very little waste. We have a container for cardboard, which is taken away once a month and is part of a recycling scheme. We have a standard workshop waste bin, which is emptied every three weeks."
The 'zero waste' approach applies to all stages of the business: optimising sourcing by limiting suppliers, no use of baking paper, reducing dough waste, limiting biscuit loss, etc.
The biscuits are distributed in reusable jars or containers. Occasionally, they are packaged in recyclable plastic.
Boudines: a hit with the public
The company has steadily been gaining a name for itself over the past 4 years. The biscuits are now sold in over 160 shops. A real community has formed around these artisanal delicacies and customers also enjoy tasting new recipes and expressing their opinion.
Stéphanie did not expect such an enthusiastic response from the start. "It's amazing how we've become part of people's daily lives. People send us photos of our jars being used in the kitchen. We even learned that a chicken had been named after us with the lovely name of Boudine."
Recently, the entrepreneur has been receiving compliments from other professionals: recognition from her peers of which she is rightly proud.
Treats made to last
Today, there are three people working at Les Boudines (or 2 full-time equivalents). Stéphanie oversees the management of the company and the creative side of things; there is Geoffrey, her husband, and Sandrine who makes the biscuits.
The company hopes to grow over time whilst keeping its core ethical and responsible values at the heart of the project.
Contact:
Tamines
©Photos et vidéo/Jérome Gobin