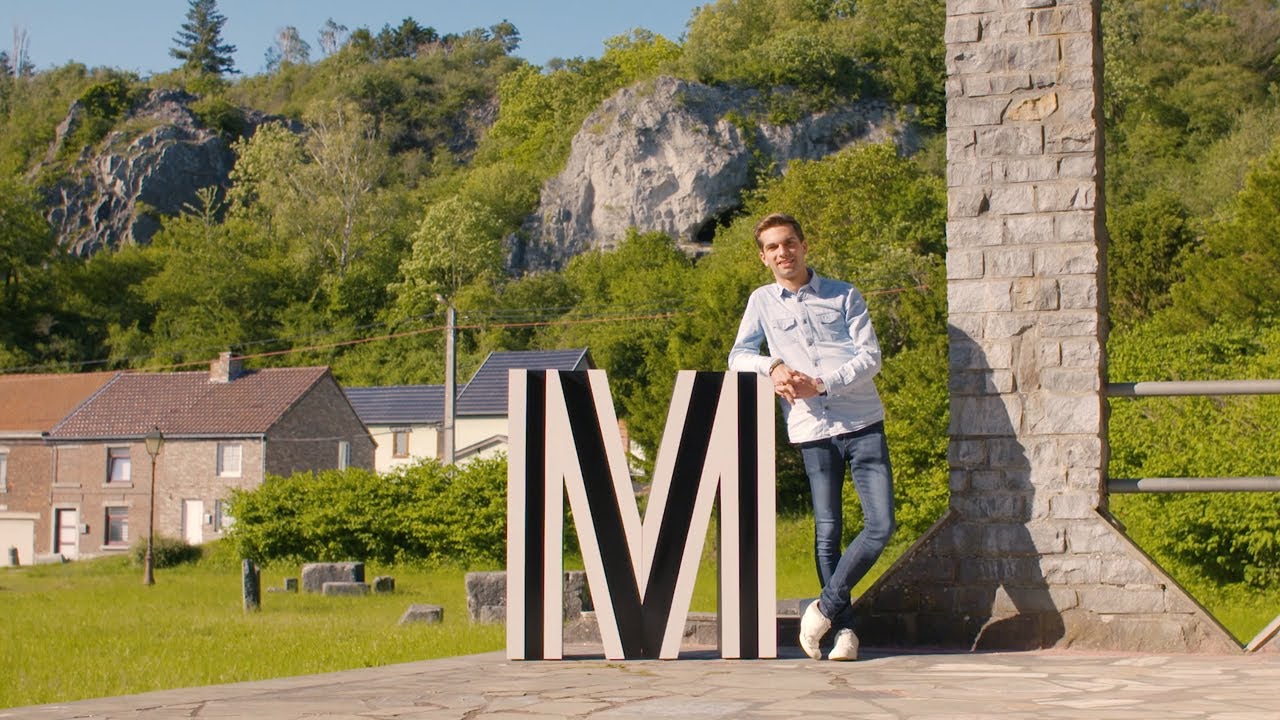 With a reputation for ceramics dating back centuries and known for being the town where the famous surrealist painter René Magritte spent his childhood, Châtelet is a multifaceted municipality located on the outskirts of Charleroi. Managing to be both urban and rural at the same time, exclusive and yet popular, life is lived at its own pace with its many green spaces, including the unique Sébastopol reserve. This is an area undergoing a full transition, bringing with it many surprises and no shortage of innovative projects, whilst offering a large range of living styles with something to suit everyone. Come and see for yourself.
Address : Rue Gendebien, 55 – 6200 Châtelet
Tucked away on the banks of the river Sambre and taking Châtelineau and the historic village of Bouffioulx under its wing, Châtelet is a town undergoing a full transition with a population of just over 36,000. Famous for the Entre-Sambre-et-Meuse marches, its Cavalcade parade and House of Pottery, it is also renowned as the place where the illustrious surrealist painter René Magritte spent his childhood and adolescence. This town with many faces, where vestiges of its gritty industrial past rub up against medieval architecture, residential neighbourhoods, commercial areas and swathes of pasture, is currently in the throes of an ambitious urban renovation project aimed at promoting mobility and improving its citizens' quality of life.
The land of potters
For over twenty centuries, Châtelet (and Bouffioulx in particular) has been renowned for its expertise in pottery. With its exceptional quality clay soil, the first potteries started to appear in Gallo-Roman times. Forges, glassworks and nail factories then started to spring up in the region, drawn to its optimal location for waterway transport.
A diverse town
As a former bourgeois and industrial city, Châtelet has preserved traces of its rich history. The result is a place that is both chic and yet popular, its streets strewn with stunning townhouses (such as the Art Nouveau townhouse where Magritte grew up, which now plays host to exhibitions as well as art and philosophy workshops) and workers' cottages packed with charm. A town of contrasts, it is made up of both urban and rural spaces. Although it is still home to some industry, it has been able to hold on to its green spaces, including the Bois de Châtelet, the municipal park, the Sébastopol reserve, the rocky outcrop of Bouffioulx and the famous slag heaps where fauna and flora have reclaimed their rightful place. This means that Châtelet offers many possibilities for people to seek refuge in the heart of nature, whether in one of the places listed above, or when out on strolling around the neighbourhood on the RAVeL path.
All facilities within easy reach
As a town, Châtelet has everything you might need in the way of shops, services and facilities. There are the big household names, local shops, boutiques, markets, bars, restaurants, sporting infrastructure, schools (from nurseries through to secondary), health centres, etc. Ideally located on the outskirts of Charleroi, it enjoys excellent transport links with many bus lines as well as a railway station and easy access to major highways.
There is no shortage of opportunities for getting together in Châtelet. Folklore is still a big part of everyday life, as seen by the unmissable Saint-Roch march and the Grande Terre imperial march, the Cavalcade parade and the Bouffioulx Pottery Festival.
Châtelet is a dynamic and creative town which hums with projects and never misses an opportunity to catch people by surprise. Hurry up and discover it!
Advantages
Practical matters
Railway station (line 130, from Namur to Charleroi)
Easy access to Charleroi's R3
Cora shopping at Châtelineau
Extremely well-served by TEC bus lines
Living
Châtelet: an urban centre with an industrial past
Châtelineau: a more residential area
Bouffioulx: medieval at heart in a rural environment
All types of housing, from apartments to townhouses, including workers' cottages and villas.
Leisure activities
Châtelineau sports complex
Sébastopol nature reserve
Municipal park spanning 15 hectares with footpaths, 3 children's play areas, a shared garden and citizens' allotment