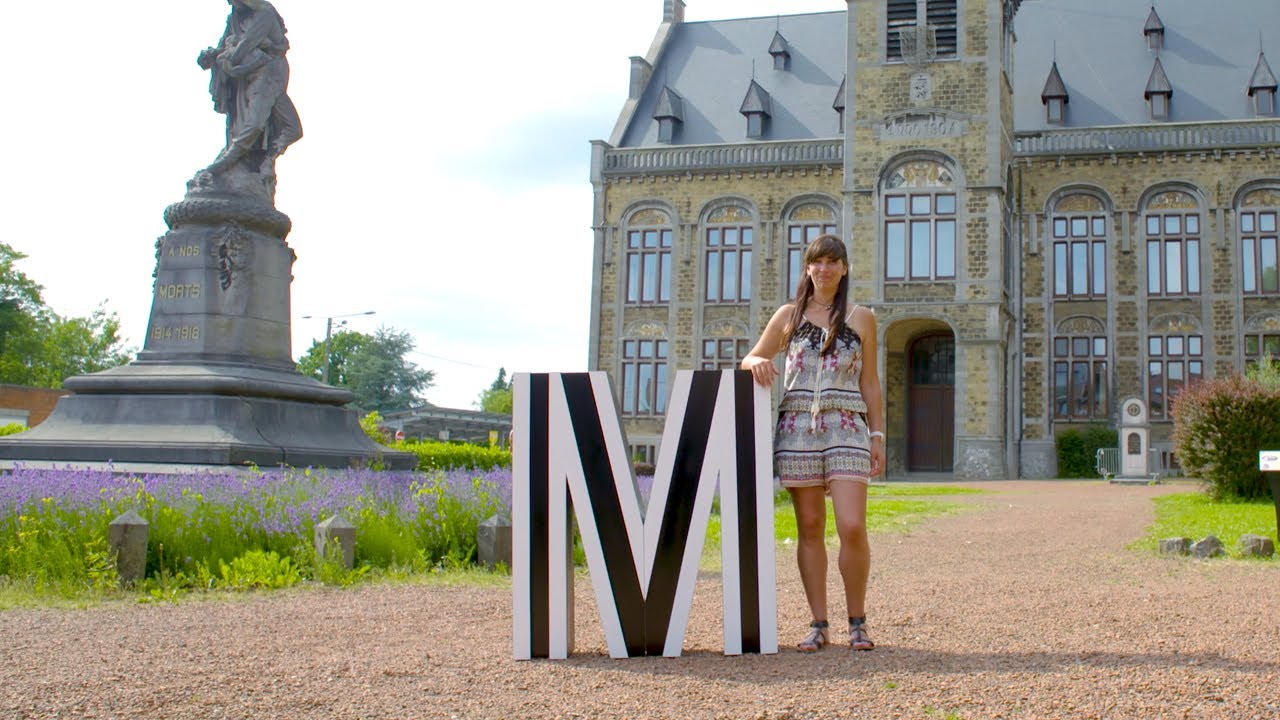 Black country turned green, Courcelles has transformed the relics of its mining past into a verdant setting that is perfect for walking and has developed some remarkable biodiversity. Ideally located at the gateway to Charleroi and benefiting from excellent transport links, the area is bursting with activity and has everything you could dream of in terms of commerce, services and facilities. Come and discover its urban centre and rural villages. 
Address : Rue Jean Jaurès, 2 – 6180 Courcelles
With a population of 31,400, Courcelles (which also encompasses the villages of Gouy-lez-Piéton, Souvret and Trazegnies) is one of the largest municipalities in the Charleroi basin. Historically, it was an important site in the Walloon coalmining industry and had no fewer than 18 pits. Its past explains the great diversity and cultural wealth of the courcelloise population and is still a dominant feature of the area. Black country turned green, the municipality has turned some of these sites into green havens of serenity. This is the case, for example, with the Périer de Souvret pits, renovated into a 30-hectare park with playgrounds, walking trails, sports pitches and a fitness trail, but also the Bascoup slag heap n° 5, truly the "lungs" of the area. Courcelles is resolutely focused on nature and the environment and is seeing initiatives springing up everywhere making it a pioneer municipality in the region for the energy transition.
A dynamic and thriving municipality
Criss-crossed by 9 watercourses (including the Charleroi-Brussels canal) and dotted with slag heaps, Courcelles is a place of contrasting landscapes. Whilst the area's villages are rural in character with a great deal of land taken up with agriculture, its centre is essentially residential and commercial. It has all services and facilities as well as a wide range of large and small retailers, with easy access thanks to the free parking. Place Roosevelt, also known as "Place du Trieu", is particularly lively. Stretching over one hectare, it plays host to many events and activities all year long, from the Wednesday morning market to the flea market, without forgetting of course the magical events of Christmas.
But that's not all that is happening in the municipality! With a dynamic cultural centre (housed in a listed former staging post dating back to the 17th century), the Maison du Sabotier (cultural meeting centre), its secular house, its music academy, taverns, brasseries and restaurants, the possibilities for both fun and relaxation are endless. The Château de Trazegnies, a magnificent fortress dating back to the Middle Ages, also hosts several annual events, including the "Six Périer Fun Day" (a big day for the young folk of Courcelles) and the medieval fair. An officially recognised sporting municipality, Courcelles is well equipped in terms of infrastructure, boasting a multisport facility, a municipal swimming pool, dance centre and numerous sports clubs.
Ideally situated
The excellent geographical position of the municipality is also one of Courcelles' major strengths. Situated at the crossroads of all the axes and close to Gosselies airport, it has a train station and a RAVeL route, and it is served by the TEC network from Charleroi and the Centre. A free bus, the "Sixty Bus", runs on Wednesdays (market day) to make it easier for older people to travel to the centre and back.
Hurry up and discover this warm and welcoming municipality which, in addition to its fiercely protected nature, its cultural sites and tourist attractions, has some remarkable farms, up and coming small and medium-sized enterprises (SMEs) and a business park that is growing fast!
Advantages
Practical matters
Fast access to the R3 of Charleroi and to the E42
A 15-minute drive from Charleroi, 20 minutes from Nivelles and 30 minutes from Mons
Solid employment across the municipality: SMEs, hospitality, construction, urban planning, public sector (police, CPAS…), and in the vicinity (airport, aeropole)
Courcelles-Motte station (line 124, from Brussels-Midi to Charleroi-Sud)
Living
Properties: large range to suit all types of profiles
Dense urban centre with shops and facilities
Villages with a rural feel
Loisirs
La Posterie – Courcelles cultural centre
Many sports clubs
Trazegnies Multisport Hall
Coming soon: two practice padel courts