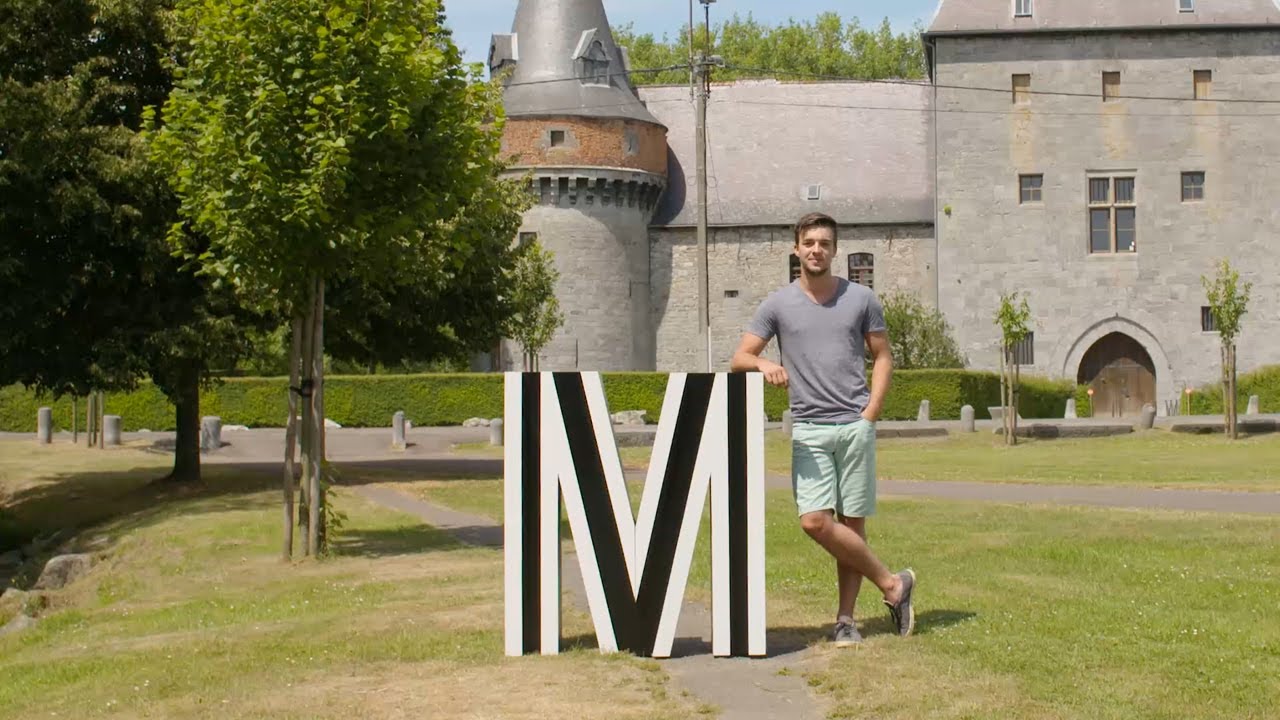 A municipality full of contrasts on the Franco-Belgian border, Erquelinnes is the first place in the region to have been irrigated by the Sambre. Its centre, which forms a small urban cluster together with its French neighbour Jeumont, is encircled by five small country villages in which charm and vitality abound. With influences from Roman times and its medieval past, the town has many an architectural gem and much traditional folklore to discover, but it also offers magnificent countryside. Discover all the assets of this laid-back municipality, where you can't help but get that holiday feeling.
Address : 51, Rue Albert Ier – 6560 Erquelinnes
Essentially a rural municipality, Erquelinnes has a population of approximately 10,000 habitants and is made up of a number of small picturesque villages (Bersillies-l'Abbaye, Grand-Reng, Hantes-Wihéries, Montignies-Saint-Christophe and Solre-sur-Sambre); some of them with a population of less than 800. What makes it special is that it forms a small urban cluster with its French neighbour, Jeumont. It developed during the 19th century on the fringes of the former village with origins in medieval times and owes its growth to the expansion of the railways and proliferation of industry in the Sambre Valley.
An urban centre surrounded by countryside
Nowadays, this border area is essentially commercial and residential, but as soon as you leave the centre and start meandering through the villages, you very quickly find yourself immersed in the countryside. There are beautiful stone houses to discover, narrow cobbled streets and heritage with bags of character, such as the fortified castle and the Clocher Farm at Solre-sur-Sambre, with the Montignies-Saint-Christophe bridge which is said to date back to Roman times. There is also some magnificent countryside, made up of fields and forests, with the rivers Sambre, Thure and Hantes all making an appearance at various points, which lends a particularly serene character to the whole area. A charming environment which brings to mind a holiday destination.
School, folklore and sport bring people together
In Erquelinnes, there is a strong community spirit built around its schools, folklore and the many sporting activities on offer. There is a good choice of schools, from nursery to secondary, and it is often through the schools that newcomers find a network of friends, with their youngsters being constant talking points. But there are many other opportunities for getting to know the Erquelinnois!
Traditions are alive and well in the community. There are the Saint-Médard and Saint-Christophe marches, for starters, but also the Erquelinnes and Grand-Reng carnivals, which see most locals getting involved in one way or another and which draw countless visitors year after year. Sports enthusiasts meet in the Erquelinnes multisport facility, keen ramblers meet up to go on walks, or on bikes or horseback, whether it is along the RAVeL paths and the Sambre (where kayaking is also an option) or within a nature reserve. Finally, when these busy folks are not indulging in their passions, they can always stop off at the Erquelinnes brewery to sip a tasty Angélus!
Whatever they are doing, Erquelinnois have an air of festivity about them and local associations are not short of imagination when it comes to conjuring up events that bring everyone together. So, what do you say? How about taking a look at Erquelinnes and discovering the quality of life on offer?
Advantages
Practical matters
Station: line 130 which runs between Erquelinnes and Charleroi-Sud (journey takes 40 minutes)
Road links to France, Mons (in 20 minutes) and Charleroi (in 40 minutes)
Shops of all sizes (large and small) in the vicinity
Job centre
Crèche and full range of schools from nursery to secondary
Living
Urban centre and rural villages with attractive stone buildings and stunning heritage
A border municipality, only 15 minutes from Maubeuge
The fields, the Sambre, the forests (600 hectares of forest)
Two nature reserves (Merbes and Haute-Sambre Natagora)
Properties tend to consist of houses (cottages, village properties, villas, etc.) and plots of land, very few apartments.
Leisure activities
Small marina at Erquelinnes
Library and multimedia library
Horticulture groups and clubs for music, singing, dance, photography, literature, "local and cultural heritage".
Extremely varied range of sports: football clubs (R.U.S Grand-Reng), table tennis, stretching, fishing, basketball, psychomotor activities for babies, handball, horse riding (the Cavaliers of the Thure Valley), athletics, pétanque, the outdoors (RAVeL network of paths), water sports (kayak), running & biking, mountain bike trails, etc.
3 fanfares, 2 carnivals, 2 folklore marches (Saint-Médard and Saint-Christophe)