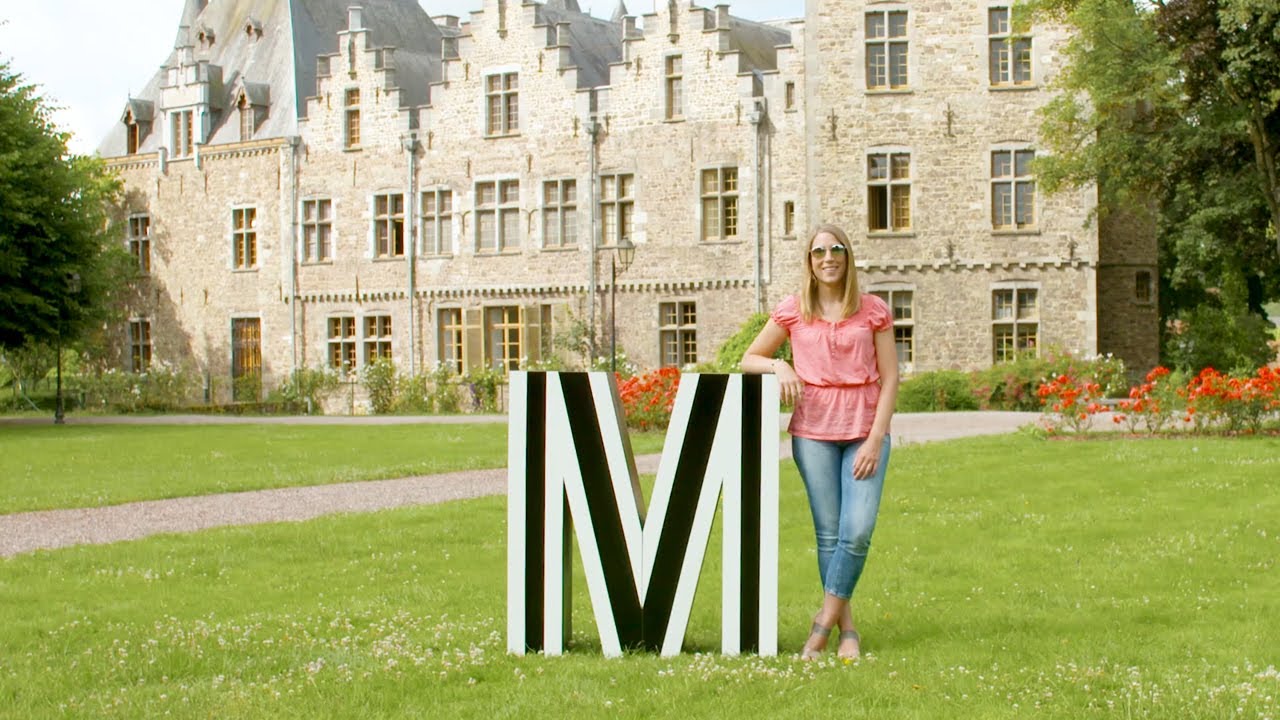 Home of the 'pelote' ball and the Saint-Roch March (listed as intangible cultural heritage by UNESCO), Ham-sur-Heure-Nalinnes is a rural and hilly municipality which has managed to keep hold of its 'old world' charm. Equipped with a rich heritage (including the emblematic municipal castle) and peppered with numerous folkloric, cultural and sporting events, it is the ideal place to set up home for anyone with a love of nature and beautiful stone. Come and discover this area bursting with character.
Address : Chemin d'Oultre-Heure, 20 à 6120 Ham-sur-Heure
With over 13,500 inhabitants, the municipality of Ham-sur-Heure-Nalinnes was the product of the 1977 merger of the two larger villages of Ham-sur-Heure and Nalinnes with 3 neighbouring communities: Cour-sur-Heure, Jamioulx and Marbaix-la-Tour. Located in the heart of Thudinie and with the Eau d'Heure river winding through it, its landscape is hilly and consists of crops and forests. Until the Second World War, the area was renowned for its making of pelote balls, with their quality being praised all over the country. It is also known for the famous Saint-Roch March, regarded by UNESCO as a masterpiece of oral and intangible cultural heritage of humanity.
An attractive green municipality
A municipality with bags of character and charm, Ham-sur-Heure-Nalinnes comprises a good number of architectural treasures and enjoys an outstanding heritage. Examples include the Ham-sur-Heure castle, a magnificent building from the 15th century which acts as the town hall, the attractive neo-gothic church of Saint-Martin, the superb Nalinnes 'music kiosk' or the former town hall, said to be in the style of Louis XIII.
Ham-sur-Heure-Nalinnes is a clean and safe village where life is good. It forms part of what might be described as the green belt of Charleroi and, thanks to its clear urban planning policy based on promoting the well-being of its inhabitants, it has been able to preserve its beauty. It has restaurants, local shops and numerous short supply chain initiatives (farm shops), and it is only a stone's throw away from the Bultia shopping centre, in the neighbouring municipality of Gerpinnes. The inhabitants of Ham-sur-Heure-Nalinnes can benefit from four stations including one served by intercity trains, as well as a circular bus route around the local villages. The area has several primary schools, both municipal and private, and there are secondary options in the easily accessible Thuin, Charleroi or Philippeville.
Folklore as the social fabric
Whilst life in Ham-sur-Heure-Nalinnes might be described as laid-back, every week sees events and activities taking place. There are several fanfares and the l'Entre-Sambre-et-Meuse marches of every village and hamlet attract the attention of all the inhabitants. Thanks to these regular opportunities to get together, around folklore and a series of deep-rooted traditions, people know each other and enjoy each other's company.
Sporting and cultural dynamism
Living in Ham-sur-Heure-Nalinnes means enjoying a quality of life that is rarely seen, surrounded by fields and forests. It means walking in nature, exploring marked trails, trying your hand at any one of the many sporting disciplines on offer (especially within the sports centre), taking off on fishing or mountain biking expeditions, or even trying out the fitness circuit. It also means being able to take advantage of an exceptionally vibrant cultural scene, with the museum of rural and artisanal life (which displays items linked to the municipality's past: handball manufacturing, wood-turning, glass-making, etc.), a central library and 4 other smaller ones, a public reading network, a culture weekend, literary cycles, concerts, etc. Thanks to the many associations, people of all ages can discover their passions, wherever they happen to lie.
The inhabitants of this human-sized municipality are very open-minded and welcoming: come and find out for yourself!
Advantages
Practical matters
Territory bordered to the East by the N5 and the West by the N53 (Charleroi-Beaumont)
Train line 132 – Couvin-Charleroi, with stations at Cour-sur-Heure, Ham-sur-Heure, Beignée and Jamioulx
Excellent range of healthcare options: doctors, physiotherapists, dentists, osteopaths, veterinarians, pharmacies, psychologists, etc.
Several municipal and private schools (nursery and primary)
Several bus lines, especially to Charleroi, Couvin, Thuin, Gerpinnes, Gourdinne, Beaumont and Philippeville
Living
Attractive municipality with preserved beauty and charm
Many large and beautiful detached houses with gardens
Nature, hilly landscape, fields and forests
Leisure activities
Jules Roulin-Dorvillez sports centre
Extensive network of marked walking trails
Several fishing ponds
Youth centre at Marbaix-la-Tour