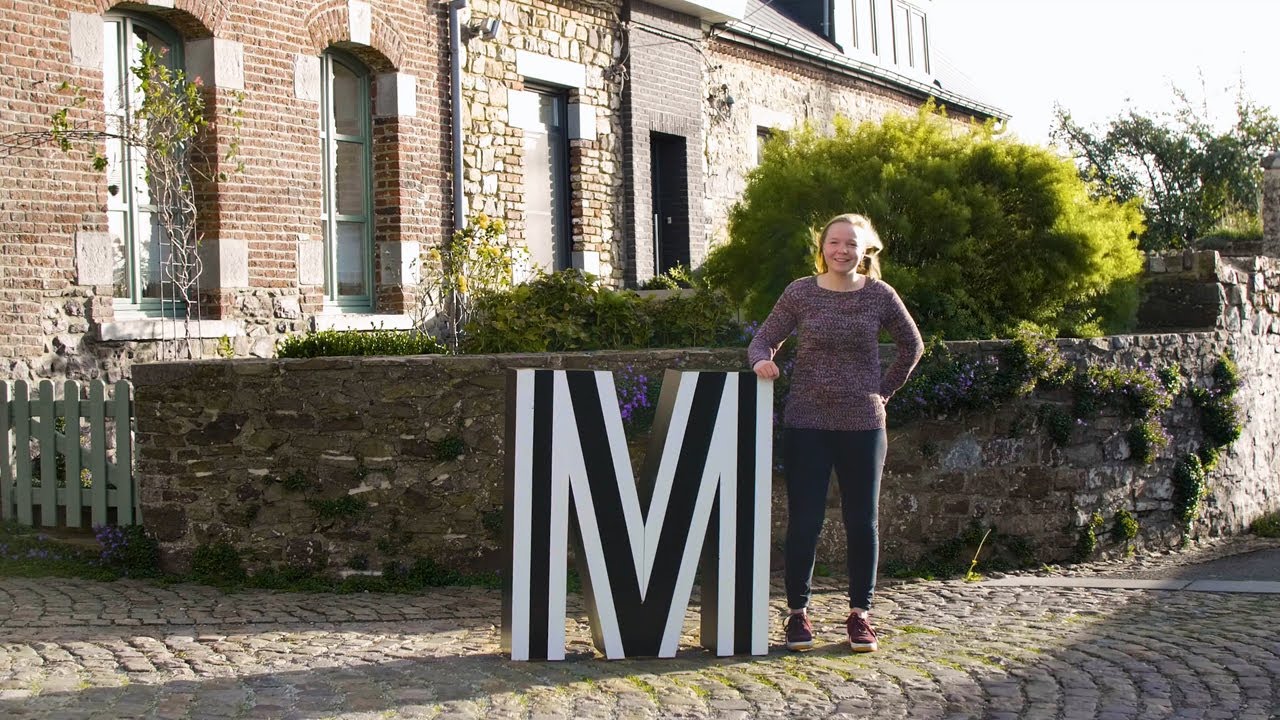 Nestling in the heart of the Sambre valley and overshadowed by the impressive collegiate church of Saint-Ursmer, Lobbes is a municipality full of character, with a stunning medieval centre and surrounded by an idyllic ring of countryside. It combines the joy of living in a tranquil setting and the quality of life offered by the countryside, whilst also being part of a vibrant community made up of local associations and having access to services, shops and all the facilities you would expect of a small town. A station, a hospital, shops, easy access to transport links. Put simply: Lobbes has it all. Apart from maybe… you?
Address : Rue du pont, 1 – 6540 Lobbes
The area of Lobbes comprises 5,875 inhabitants and, in addition to Lobbes itself, is made up of 3 villages: Sars-la-Buissière, Bienne-lez-Happart and Mont-Sainte-Geneviève. Surrounded by fields and woods, this attractive municipality boasts rarely seen levels of historical heritage, including the collegiate Roman church of Saint-Ursmer, famed for being the oldest church in Belgium.
Well situated, with all commodities
Ideally situated (20 minutes from Charleroi, 40 minutes from Mons, and a stone's throw from the French border), Lobbes is nestled in the heart of the magnificent Sambre Valley. This green oasis has all the advantages of living in the countryside (excellent quality of life, tranquillity and safety) whilst offering all the services and facilities that families, young couples and retired people are entitled to expect: shops of all sizes, a hospital (Jolimont-Lobbes Hospital Centre), a station (line 130a Charleroi Sud – Erquelinnes), schools, a sports hall, etc.
A vibrant and dynamic place to call home
The area's annual calendar is punctuated with many traditional festivities which attract a good turnout of locals as well as visitors from further afield. There are the various ways of celebrating carnival, for example, the annual fair and its famous water jousting. Ramblers and cyclists will be enraptured by the many possibilities for outdoor escapades (marked trails, RAVeL, towpath, etc.), whilst fishermen can set up their tackle on the banks of the Sambre (where there is a marina for pleasure boaters) or at the Brouille Lake.
Through its highly active local associations, its activities based around folklore, its sporting infrastructure and particularly well-established youth movements, Lobbes is a vibrant and dynamic municipality where everyone can find a way to spend his or her free time in a way that is enriching and enjoyable.
Let yourself be won over by the authenticity, the beautiful stonework, the traditions, local products and the sweeping, undulating plains of Lobbes and its villages.
Advantages
Practical matters
Central position with regard to transport links (N59, N40 and N55, among others: 5 minutes from Anderlues and Thuin, 20 minutes from Charleroi and Binche, and 40 minutes from Mons)
Railway station (line 130a: 20 minutes from Charleroi, 3 minutes from Thuin)
Hospital (hospital centre of Jolimont-Lobbes)
Nursery and primary schools (secondary schools at Thuin, Binche and Charleroi served by bus and train lines)
All essential shops and services
Business park at Thuin–Lobbes
Living
Countryside, fields and forests
An area full of character, with rich historical folklore
Sambre Valley
Mainly made up of family homes (apartments make up 10%)
Leisure activities
Marina
30 minutes away from the Eau d'Heure Lakes
Recently renovated sports hall (Le Scavin sports complex)
Vibrant community life (over 100 associations)
Free time activities, intensive sports courses, very active youth movements
Folklore: 5 carnivals, several village fairs, 2 Entre-Sambre-et-Meuse marches, Walloon theatre