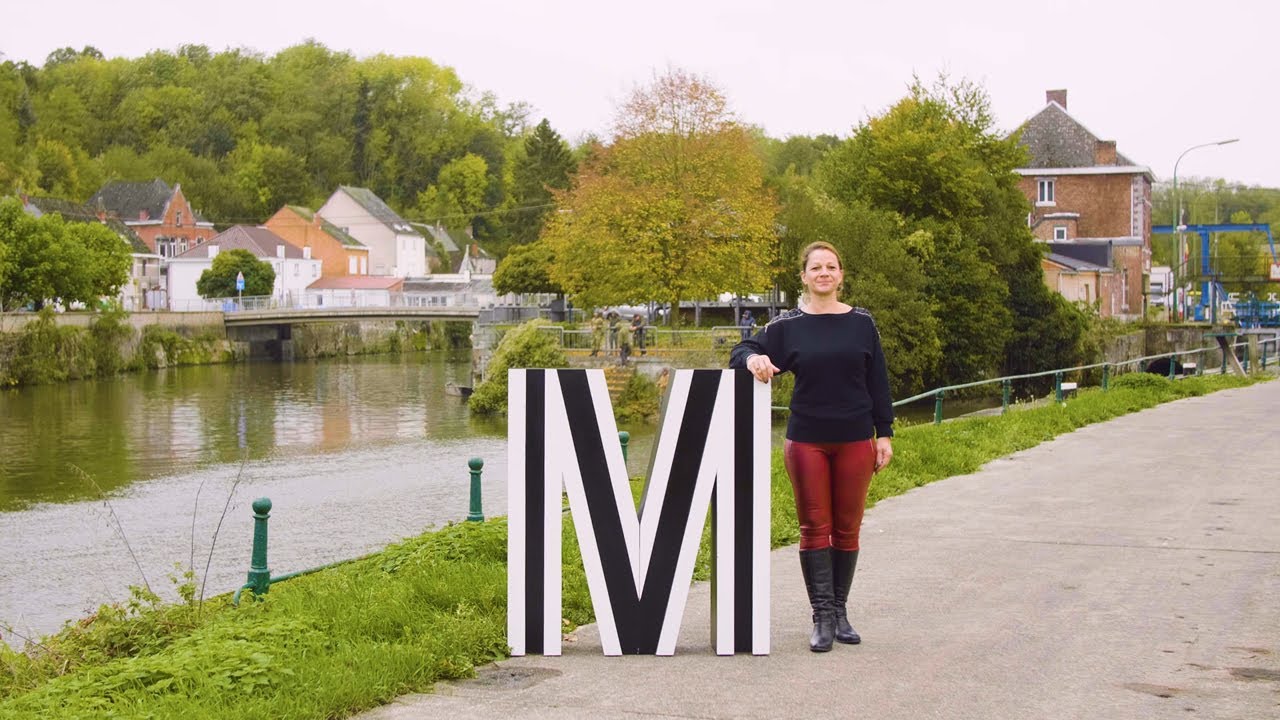 Renowned for its marble industry, its "Quarries of the Imagination" and its marshy nature reserve where wild horses graze peacefully, Merbes-le-Château is the rural municipality par excellence. Characterised by its low population density, a warm and friendly atmosphere and landscapes consisting of swathes of woodland, meadows, fields and trails with flowery banks, it offers an exceptional quality of life. Come and discover all it has to offer.
Address : Rue Saint Martin, 71 –  6567 Merbes-le-Château
Recognisable from afar thanks to the characteristic onion dome of Saint Martin's church, Merbes-le-Château has just over 4,000 inhabitants and also encompasses the villages of Fontaine-Valmont, Labuissière and Merbes-Sainte-Marie. Located close to the French border, between Thuin and Erquelinnes, this exceptional municipality offers the very best of country living: beautiful scenery, peacefulness, friendliness as well as a pleasant holiday feel and unparalleled well-being. As is often the case, its rural character goes hand in hand with a warm and welcoming population, always willing to get involved in community life and meet up at the festivals that are regularly held in the municipality, such as the summer solstice festival, the carnivals and Halloween.
Land of marble
The marble industry, which previously enjoyed its heyday in the municipality, still houses the oldest marble company in Europe: Merbes-Sprimont. Founded in 1779, it is an inextricable part of local, European and global architectural history. Renamed "The Quarries of the Imagination", the former Sainte-Anne marble extraction site has also been turned into an area for walking, offering surprising landscapes made out of a patchwork of stony craters, and a breathtaking view over the magnificent Sambre valley.
Rural and picturesque
With its villages of bucolic charm, its centre formed by stunning little lanes, its pretty country houses, cottages and townhouses, and the surroundings consisting of vast stretches of greenery, Merbes-le-Château is principally a residential and rural municipality. The Haute Sambre runs across it from west to east, and on its banks (which make an ideal setting for walks) you might come across an impressive dinosaur sculpture which, since the year 2000, looks like it has been defending the village from anyone trying to enter by river.
In addition to the extensive fields of arable land, the village is also home to the Haute-Sambre ornithology and nature reserve, which spans a hundred or so hectares. Made up essentially of wetlands, it has some exceptional biodiversity and attracts wild horses that, while grazing and nibbling on willow bark, help to keep the area tidy. The particularly humid nature of the land also no doubt gave rise to the name of the municipality, as "Merbes" descends from "maribaki" which means the "brook through the swamp".
Accessible by train, close to amenities
Merbes-le-Château is a dream municipality for anyone seeking refuge in which to seek solace whilst enjoying its essential facilities: two railway stations (at Fontaine-Valmont and at Labuissière), nursery and primary schools, extracurricular activities, dental and medical clinics, as well as municipal infrastructure (event hall) and sports clubs.
On the commerce front, the area has shops close by and the well-known brand names are not very far away: over in Erquelinnes, just 5 km away from the centre of the village. And the advantage of living in a rural municipality with generous land is that not only can you grow your own vegetables (as many Merbes inhabitants do), but you can also enjoy locally grown produce on sale at the local farms!
With its magnificent natural landscapes and its facilities, Merbes-le-Château has everything needed to win over anyone looking for a quiet life, among greenery and in the fresh air without having to sacrifice comfort. A stroll through the heart of this charming village is all it takes to convince you!
Advantages
Practical matters
Nursery and primary schools in the municipality, secondary schools at Binche, Beaumont, Thuin, Estinnes and Erquelinnes via public transport (TEC)
Trains stop at Fontaine-Valmont and Labuissière (line 130A linking Charleroi to Erquelinnes)
Intersected by the RN55 (Binche-Erquelinnes), the RN562 (Lobbes-Rouveroy), the RN559 (Lobbes-Sartiau) and the RN561 (Thuin-Erquelinnes)
TEC: lines 108 (Binche-Erquelinnes), 21 (Binche-Estinnes), 194 (Thuin-Thuin), 119 (Anderlues-Beaumont)
RAVeL
Living
Old pre-industrial and rural buildings, farms, small farmhouses and granges, detached houses, terraced housing from the industrial age
Rural and residential, very green
Leisure activities
Quarries of the Imagination
River staging post on the Sambre
Municipal library
Labuissière nature reserve
Marked walking trails
Many active local associations (culture, sport, leisure)
Youth groups