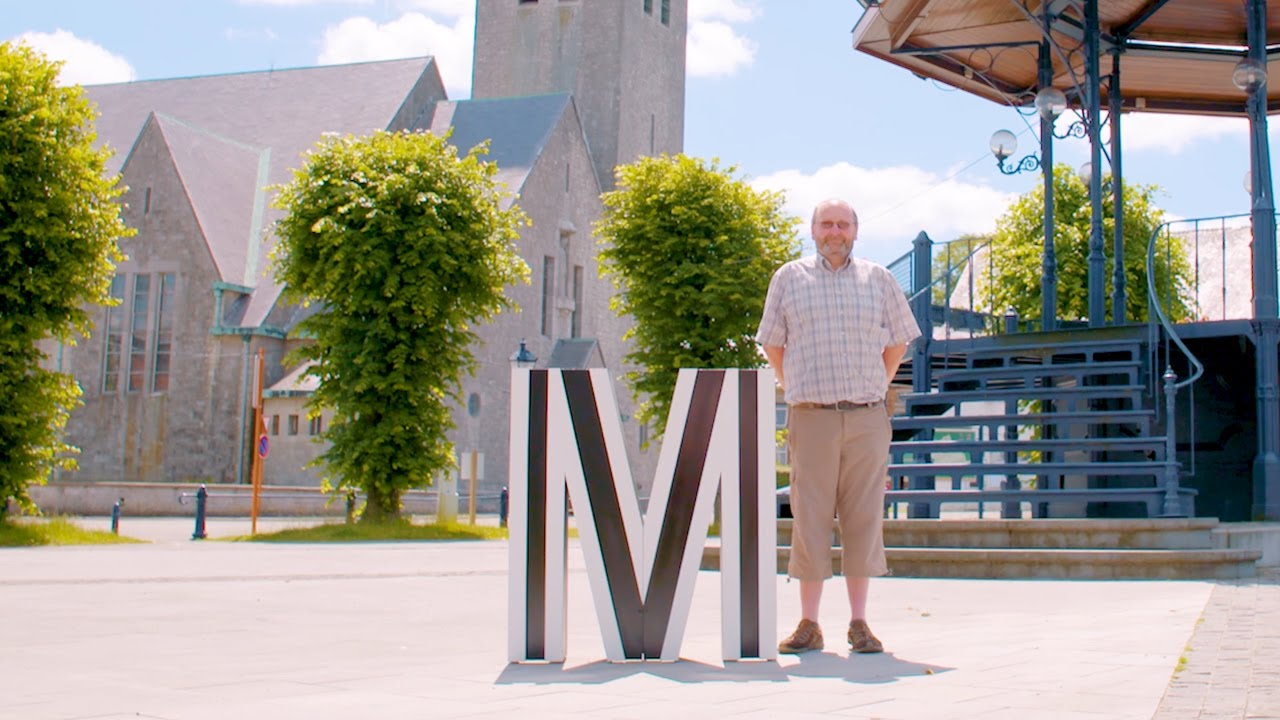 Bordering 8 French towns spread over 3 departments, Momignies is famous for being the location for Dany Boon's "Nothing to Declare", with Benoît Poelvoorde in the lead role. In the 19th century, its strategic location made the township a hotbed for French-Belgian contraband. Strong (and lawful) ties are still being developed between the inhabitants on both sides of the border. While Momignies has been a major hub for the glassware industry for centuries, with a quarter of its territory classified as a natural site, it is an unquestionably green and peaceful municipality where life is good. Discover its assets and allow yourself to be charmed.
Address : Grand Place, 1 – 6590 Momignies
Along with Beauwelz, Forge-Philippe, Macon, Macquenoise, Monceau-Imbrechies and Seloignes, Momignies is part of a rural municipality of around 5,400 inhabitants spread across 3 valleys: Helpe, Oise and Eau Blanche. It covers an area of some 8,857 hectares, including 1,800 hectares of municipal woodland and 1,000 hectares of private woodland. Dotted with wooded countryside, rivers, forests and vast green areas, its land, a quarter of which is a classified Natura 2000 site, is home to incredible biodiversity.
Franco-Belgian friendship
Situated to the far south of the Hainaut Province and bordered by 8 French towns and 3 departments, Momignies shares 37 km of the French border. It was thus not a coincidence that Dany Boon chose to shoot his feature film "Nothing to declare" – with Benoît Poelvoorde – here, which focuses on the abolition of borders following the establishment of the European Single Market. You can actually visit the former Courquain customs office, which was used as the setting for certain scenes in the film. This strategic location near the border also made the township a hotbed for Belgian-French contraband in the 19th century. Today, there is even a walk called the "Circuit des Gabelous" (customs' route), which follows in the footsteps of smugglers from that era. The links which unite the inhabitants on both sides of the border are such that in Momignies, most people have at least one French person among their family members.
Forges, glassworks and unspoiled nature
Momignies has long been known for its forges (especially in Forge-Philippe, as the name suggests), as well as its glass industry. To this day, it is home to the Gerresheimer glassworks, where bottles for cosmetics and the luxury perfume sector are made. With more than 400 employees, the company is one of the biggest employers in the Botte du Hainaut.
This industrial activity does not mean that the municipality isn't a truly peaceful and verdant place. Surrounded by the Avesnois and Ardennes natural parks, the area has no less than 110 km of footpaths, providing plenty of opportunities to stretch your legs and take it all in. For example, you can walk along the étang de la Fourchinée, a body of water of a dozen hectares which used to supply a forge furnace and has since been classified as a natural site; or you can explore the RAVeL network, on foot or by bike, and discover an exceptional arboretum with around 75 species of trees.
All the essentials within easy reach
Despite its rural nature, the municipality has all the necessary facilities: it has a municipal school and 4 independent schools (secondary school pupils go to Chimay, 12 km away, or Couvin, 26 km away, via the TEC transport system), a good range of health care services, convenience stores, sports clubs, and even a cultural centre which offers shows, films, workshops, courses and language classes, as well as being home to a multitude of associations.
Living in Momignies is about focusing on what matters, going back to being local and making the most of a rare quality of life and togetherness. Everyone knows one other here, even in the administrative services. The municipality's festive nature and the involvement of numerous citizens in the local associations are undoubtedly the reason behind this.
This rich and luxurious region is a true paradise for those who love the countryside and beautiful stonework. Are you keen on beautiful landscapes and peace and quiet? Momignies is the choice for you!
The highlights
Everyday life
Industrial zone
Gerresheimer glassworks, the biggest employer in the Botte
Public Digital Space
TEC line 129 Chimay-Mons
On the French border
Around 45 Small and Medium-sized Enterprises (SMEs)
Around 80 farms
Living environment
Very green area, with a low population density
Agricultural land, wooded areas, valleys, rivers, lakes, etc.
Neoclassical buildings, built in bluestone or red brick, farms, etc.
Leisure activities
Sports clubs (archery, running, dance, horse riding, football, walking, fishing, boules, tennis, table tennis, cycling)
RAVeL network
Municipal library