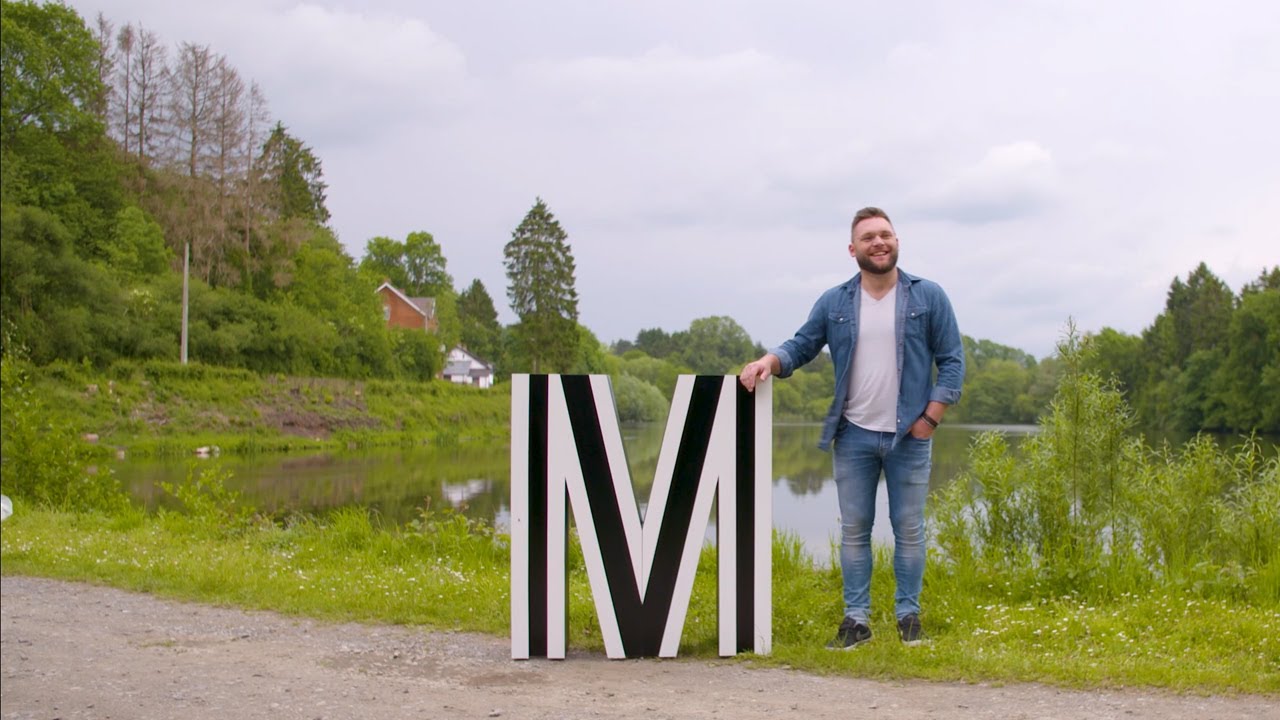 The legends, the hills, the endless forests… Sivry-Rance has the power to bewitch all those who step foot in it. Among the mythical stories it holds dear, that of the "Golden Goat" stars a goat with a stomach full of gold, stirring up everyone's greed before falling into a ditch never to be seen again. Previously known for its red marble, this rural and residential municipality seduces with its magnificent architectural and natural heritage. Aside from its sporting, cultural and artistic activities, it has a full range of shops, services and facilities and offers an exceptional quality of life. Come and discover it and let its magic get to work.
Address : Grand Place, 2 – 6470 Sivry-Rance
Land of legends, forests and marble, Sivry-Rance is a green municipality of approximately 5,000 inhabitants which comprises the villages of Grandrieu, Montbliart, Rance, Sautin and Sivry. On the cusp of the Fagnes, it is bordered by Beaumont, Chimay (with which it maintains important ties) and Froidchapelle, as well as the French département of Nord.
A treasure to discover
The municipality of Sivry-Rance conceals a whole host of hidden treasures, and if the Legend of the Golden Goat is to be believed, it is no exaggeration. This tells the tragic fate of a goat (a "gâte" in Walloon) with the power to make gold. Pursued by Anselme, his lazy and greedy shepherd, it fell into a ditch, known today as a "fosse à l'gâte" (goat pit). Contrary to common belief, this story is not what lent its name to the area's inhabitants the 'Chevrotins', it simply comes from the popular dialect term "Chevri", which means goat and is a reminder that in times gone by livestock farming was very extensive in the area.
Exceptional countryside
Although the legend's treasure has never been found, the municipality has plenty of other riches to offer, starting with its breathtaking countryside. Made up of large agricultural plains, groves, ponds and former quarries, it mainly stands out for its vast tracts of woodland. With over 3000 hectares of public forests (with the vast majority being classified Natura 2000 areas), the state-owned forest of Rance and the eco-educational trail of the Bois de Bruyère, the area offers a range of different walks and marked footpaths that can be discovered all year round. RAVeL and the Transylvestre (a walking trail of 24 kilometres which covers Walloon and French forests) allow anyone in search of a good breath of fresh air to do so whilst exploring this unbelievably well-preserved nature. Furthermore, the municipality is only a 15-minute drive from the Lac de Virelles, the l'Eau d'Heure lakes and their French counterpart the Val Joly, which makes it possible to access plenty of sporting and leisure infrastructure. This exceptional environment makes the municipality a preferred destination for green tourism.
Green, in every sense of the term
When living in such a setting, it is only natural to want to preserve it. This is why Sivry-Rance is stepping up its initiatives to help the environment with, among others, a robust energy policy, a project for four windmills supported by participation-based financing, a project for a photovoltaic field and events with an educational slant. The municipality is also a signatory to the Covenant of Mayors: it has committed to reducing its CO2 emissions by over 20% between now and 2020 (in other words more than the global objective set by the European Union) by saving energy, by increasing the share of renewable energy and raising citizens' awareness on the subject.
Culture and heritage
Sivry-Rance also has some superb built heritage, including the imposing Montbliart castle (a 17th century building that housed a forge master before being turned into a farm), the Doyen castle (a 19th century in a style rarely seen in the region), the Esclinchamp castle (a building from the early 17th century, former residence of the Polchet forge masters), beautiful rustic houses and pretty chapels. Formerly with a reputation reaching as far as Versailles for its magnificent red marble, the municipality also houses the MAgMa, the geology and marble workshop museum, which recently underwent a complete overhaul.
Vibrant local life
Simply put: Sivry-Rance has it all: peace and tranquillity of course, but also activities for everyone. The municipality's cultural centre offers workshops, shows, exhibitions, conferences, film viewings and multiple events. You can also learn several types of instruments and dance at the Academy of Music and Dance at the Botte du Hainaut, and practice all sorts of disciplines in the area's different sports clubs. The not-for-profit-association Espace Nature de la Botte du Hainaut also organises many activities aimed at highlighting the valuable natural heritage of the region, whether it is the study of fungi, themed walks, fishing courses or various workshops. The youth movements are also very active in the municipality, which also has many active local associations. The area also houses a change of scenery and open air centre familiarising people with meteorology, astronomy and the sciences, especially through hands-on courses.
A warm welcome and all the facilities
Sivry-Rance offers all of the services, shops and facilities that you would expect: pharmacies, nursery and primary schools, local shops, supermarkets, banks, a post office, a bookshop, hair salons, hospitality facilities, two private swimming pools, etc. It has a bus line which links Charleroi, Chimay and Beaumont, which is particularly useful for getting to secondary schools in these municipalities.
The Chevrotins are not the kind to guard their treasure jealously. Very used to embracing diversity of all kinds (all age brackets are represented within the population and there are many Franco-Belgian couples), they are particularly welcoming and go out of their way to make new arrivals feel at home. In short, they are prepared to share the quality of life that makes such a contribution to their well-being. Convinced? Next stop: Sivry-Rance!
Advantages
Practical matters
Intersected by the N53
TEC bus line 109a (Charleroi – Beaumont – Chimay)
3 nursery and primary schools, technical secondary school, municipal crèche and network of hosts
All shops, services and facilities
Living
Residential and rural municipality: very green, with forests and vast agricultural plains
Charming villages
Leisure activities
A 15-minute drive from the Virelles lake and the l'Eau d'Heure lakes and 10 minutes from their French counterpart Val Joly
MAgMa – Marble museum
Swimming pools of Thouéris and A l'eau bébé