Why Rockerill is a unique place for a party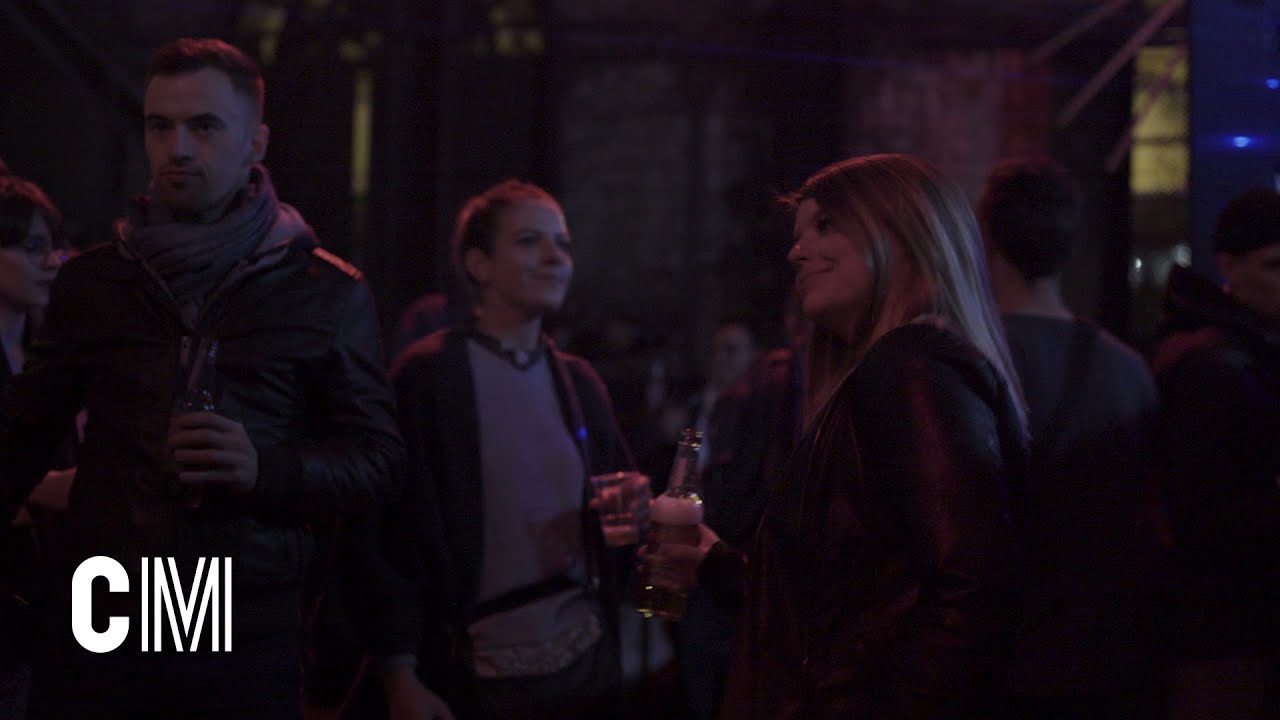 Rockerill, Charleroi
It all takes place in a former steelworks where you can listen to eclectic music. An experience to be enjoyed at least once in your life.
'This place is really exceptional', explains Michael Sacchi, Rockerill coordinator. 'It is really unusual, we schedule good music, and the atmosphere is really warm'. In fact, the Rockerill stands out thanks to a number of aspects.
A cultural place steeped in history
The Rockerill was invested in in 2005 by a collective of artists who decided to transform these former steelworks into a cultural and music venue. The venue was changed very little. All the architecture, both exterior and interior, recalls its past: the 'cathedral' space serves as entrance hall, the furnace has been transformed into a bar and the large hall hosts huge public concerts.
The venue has retained its original layout, specific to industry
A number of industrial elements, such as the gas storage tank, the cast iron or the ironwork, still in their original place, create a particular atmosphere and gives the place charm.  'Despite retaining the industrial layout, we have the support of public institutions. The policies include the character and uniqueness of this cultural venue,' says Mickaël Sacchi.
The name of the venue was inspired by a former owner of the factory, John Cockerill, a leading figure in steel working at the start of the nineteenth century.
A popular musical programme
As an important cultural actor in Greater Charleroi, the Rockerill puts on 80 events per year. A number of all sorts of concerts (rock, electro, blues, classical music, etc.) are organised.
Since 2005, the Rockerill team, comprising three permanent employees, has put on industrial parties. Every Thursday, between May and October, they bring together more than a thousand people for a concert and a DJ set, all for free.
Other events, such as festivals, partnerships or workshops are organised in this former factory.
The industrial parties, organised every Thursday, have been really successful.
In parallel to the programme, the Rockerill has developed its own music label, 'Rockerill Record'. The team was launched to promote music groups who reflect the venue's musical identity. They look after the promotion of records, tours and bookings. Currently, the label supports around 25 music groups.
A really special atmosphere
The Rockerill attracts a lot of people: each year, about 50,000 people come through the doors. Most of the audience comes from the region, a small number come from Flanders and other countries.
The music groups are also enthusiastic: the Rockerill hosts more than 300 per year. 'Musicians really like playing here.  The venue inspires them. We have as many musicians from the Belgian French Community as from England, Australia, America, etc.' says Mickaël Sacchi.
Surprisingly, this success goes beyond Greater Charleroi.  'There are still many local residents who haven't heard of the venue. We especially talk about the Rockerill when we're travelling in other countries,' he adds, laughing.
Contact :
Le Rockerill
Rue de la Providence 136
6030 Marchienne
http://www.rockerill.com/
©Video/Reed & Jérôme Gobin