A meeting of two seat makers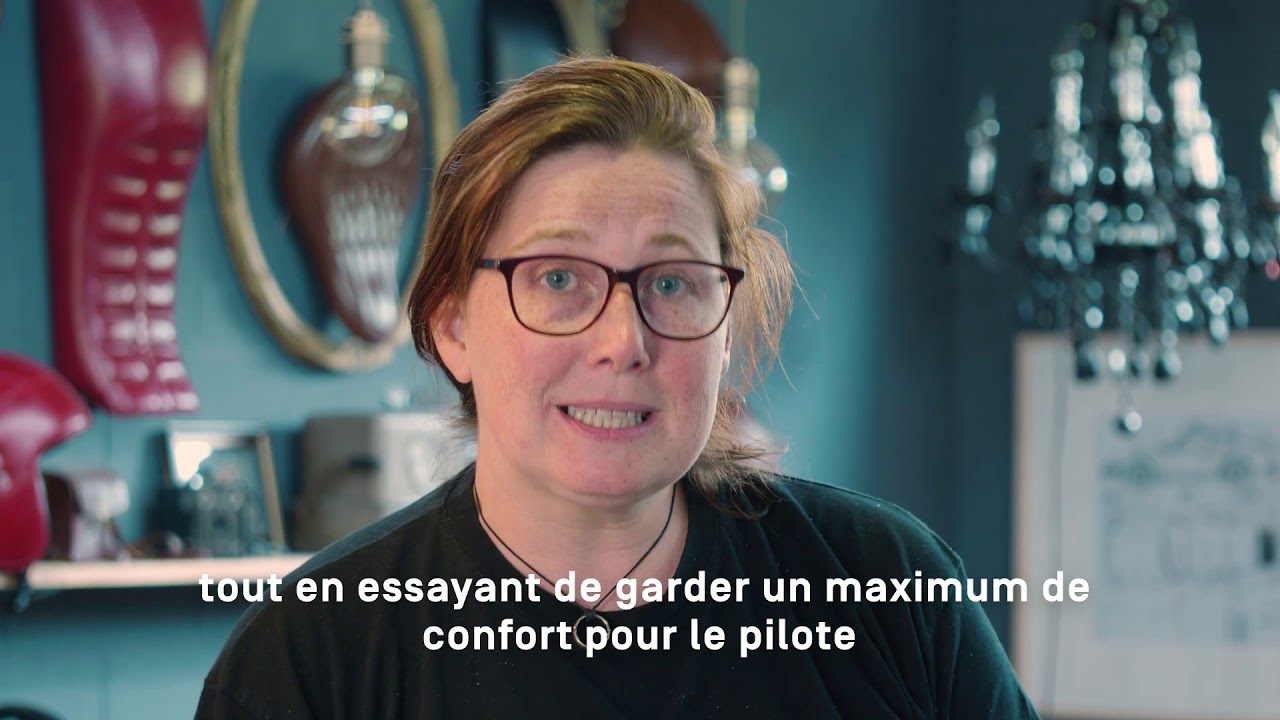 Cuir Concept Fontaine-L'Évêque
You can't imagine the creativity that goes into crafting a motorcycle seat.
"The leather, the colour, the seams, the design, the material, the thickness, the assembly: everything is made to measure for the customer," explains Valérie Francq, seat maker at Cuir Concept in Leernes. And she adds: "Everything is customisable on a motorcycle seat."
Alain Francq, her partner and also a seat maker, continues: "What I like most is when a manufacturer brings me a motorcycle and gives me carte blanche. We let our imagination run wild, we have a great time."
Customizing the seat
Het atelier Cuir Concept is al 35 jaar gespecialiseerd in de maatbekleding van motorzadels. Naast het esthetische aspect moet het zadel bovenal comfortabel zitten voor de motard. Er wordt rekening gehouden met de lichaamsbouw van de klant en zijn of haar specifieke behoeften.
Alain en Valérie Francq maken er een erezaak van hun klanten op voorhand uitgebreid te ontmoeten. "We vragen onze klanten ons uit te leggen wat ze storend vinden aan hun zadel. We laten hen plaatsnemen op de motor en bekijken wat er aangepast kan worden. Ons doel is onze klanten zo goed en zo comfortabel mogelijk te laten zitten. We passen het zadel zo aan dat de rug, billen, benen enz. zo weinig mogelijk belast worden", vertelt Alain.
A comfortable seat above all
Depending on the need, the seat makers will make the seat harder or softer, pad certain areas, reshape the seat, raise or lower the seat, fit anti-slip material, and so on. They use different elements of the seat to make it more comfortable. "Every piece is unique since it is tailor-made for the biker," Valérie elaborates.
Customizing a seat mainly allows for travelling in greater comfort
After comfort, the seat's design is developed, again depending on the customer and his or her tastes. The customer selects the colour of the fabric, the seams, and so on. The seat makers can stitch specially requested designs. "Customers like to have the motorcycle brand on the seat. Others prefer a design like a fairy or a skull, which I created recently," Valérie explains while showing me her creations.
Bikers like you and me
Here, the customers, mostly men, are diverse, as typified by the image of their motorbikes. Alain and Valérie mainly work on BMW and Harley seats, as well as on earlier models. "We are far from the media image of the biker. We have both customers who use their bikes to get to work, with a more organised style, more classic, and others for whom the bike is a hobby with, for some, more whimsical looks. Regardless of what bikers use their bikes for, they are all passionate," Valérie states.
The customers come from all over Belgium, from Antwerp to Arlon. Some even come from France or Luxembourg. They are the only specialized seat makers in the upholstery of motorcycle seats in the region. "Our job is very precise. We guarantee our work 100%. Whether it's windy, raining or very sunny, the seats will survive. We truly appreciate quality," specifies Alain.
Seats will withstand all kinds of weather
To make themselves known, Alain and Valérie Francq often go to salons, with old motorcycles.
A creativity that surpasses the seats
Recently, Alain and Valérie designed a less expensive seat, with "stop" or flashing lights integrated directly into the seat. "The customer no longer needs go to a body shop, he just needs to put the seat on and connect the plugs," Alain explains.
In addition to the seats, Valérie also customizes helmets by covering them in leather or by painting them, especially with vintage lettering.
Contact:
Alain et Valérie FRANCQ
29, rue de la grande Marlière
6142 Leernes
+32 (0)496/131810
info.cuirconcept@gmail.com
www.cuirconcept.net
Cuir concept in pictures :