The company whose workers are its beating heart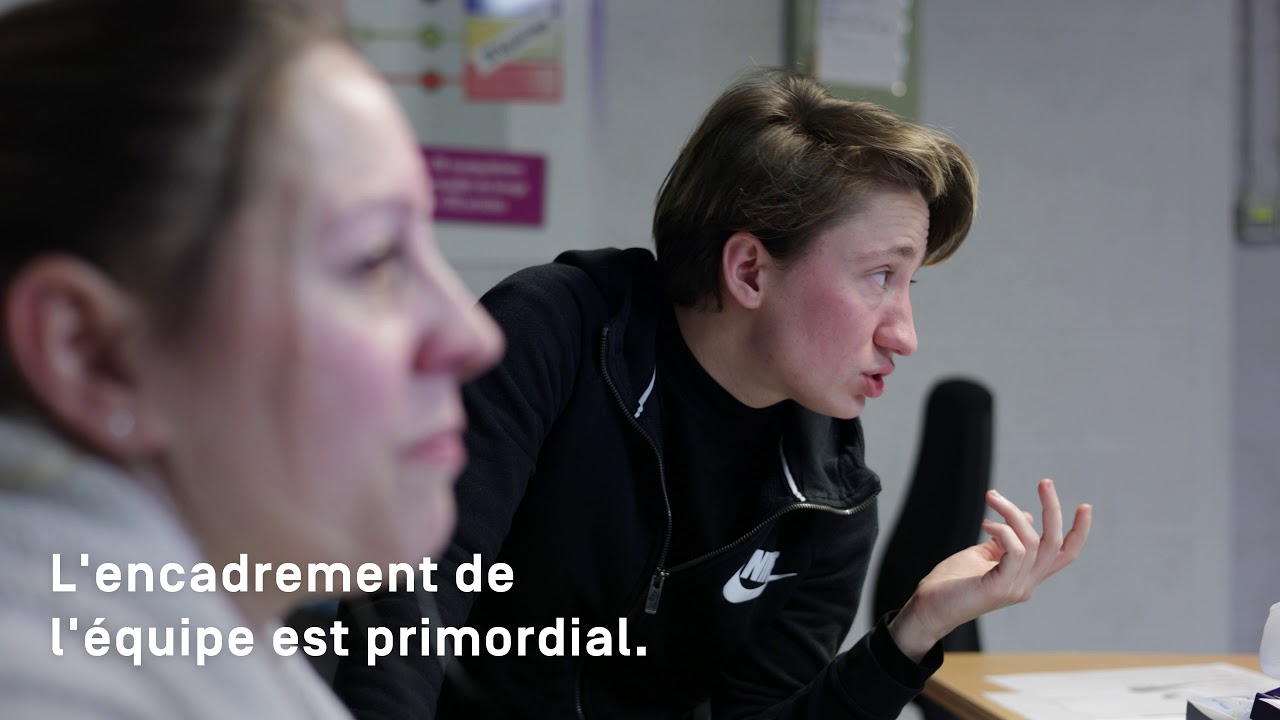 From laundry services to the designing of electronic cards, the adapted work centre Entra, based in Heppignies, sets out to develop jobs that are made to measure and can be enjoyed by its (future) employees.
Jobs adapted to meet workers' needs
Among Entra's 1,000 employees, 70% have some form of long-term illness or handicap. These workers have been officially recognised by AViQ (the Quality of Life Agency), and their bill of health means that changes need to be made to their working conditions. "We adapt jobs to take into account our employees' health conditions and abilities," specifies Jean-Marc Dieu, the company's general director.
To maintain high quality jobs, the company strives constantly to adapt the workers' jobs in line with changing health conditions. "Given that those alongside us can experience deteriorating health, we pay close attention to adapting the work they do and the ergonomics of their workstation. This means that we adapt their work to reflect their needs," Jean-Marc Dieu tells us. "If an employee's health means that he or she can no longer perform certain tasks, we try as much as possible to look for other jobs they can do, that are a better fit given their physical or sensory constraints."
Entra has developed 6 complementary services (including laundry, insourcing, a call centre and even renovation). Within these services, the tasks are varied and offer different levels of complexity, from the most straightforward, such as the moving of raw materials for a tiler, to the more complex, such as assembling electronic cards for the aerospace industry.
Precise roles within these services
To be able to adapt the different tasks in line with its employees' capabilities, Entra aims to achieve the optimal distribution of work.
Each employee performs a precise task according to his or her skills and will learn more on the basis of their experience. "I arrived at Entra as a trainee cable operator," says Benoît Bayot, an instructor. "Then I moved to the workshop. Slowly but surely, I was given more and more responsibility. Today I manage clients' orders at the workshop. I receive quite a lot of positive feedback from my supervisors and my clients."
Entra believes that it is essential to offer teams support. Each team leader follows tasks extremely closely and supports the employees as they go about their work, paying close attention to every little detail.
Innovation according to the needs of the market
Entra is an extremely flexible company. It can offer new services to clients very easily depending on what it is they need and can respond quickly to very specific demands.
Faced with the health crisis, Entra has reacted by producing face masks, for example, but also by offering a tracing service thanks to the call centre it was already using to service other clients.
Thanks to all of these different services, Entra has developed a diverse and complementary range of services together with its clients. For its elderly clients, for example, Entra offers services to retirement homes (laundry) as well as to individuals (changes in the home to respond to a loss of autonomy).
One other example of this complementary nature is the telephone operations sector: "We can carry out very different tasks for the same client which can range from assembly to processing or even recycling," says Jean-Marc Dieu. "This is how we establish long term relationships and are able to adapt our work to the needs of our clients/partners."
A growing company
Today, Entra has no fewer than 1,000 employees. It has been seeing steady growth for a number of years now. "We have been taking on around fifty employees every year," explains Jean-Marc Dieu. "To increase the number of jobs we have on offer, we try to understand our clients' needs so that we can match them perfectly. Our support and our services are used every single day."
Whilst the commercial aspect plays an important and necessary role at Entra, the company also looks out for the well-being of its workers. It has just launched a health protection plan lasting several years.
Contact:
Entra Group Heppignies
Zone industrielle Est
Rue du Tilloi, 11
6220 Heppignies
+32 71 25 39 00
accueil@entra.be
https://www.entra.be