5 reasons to keep tabs on this young designer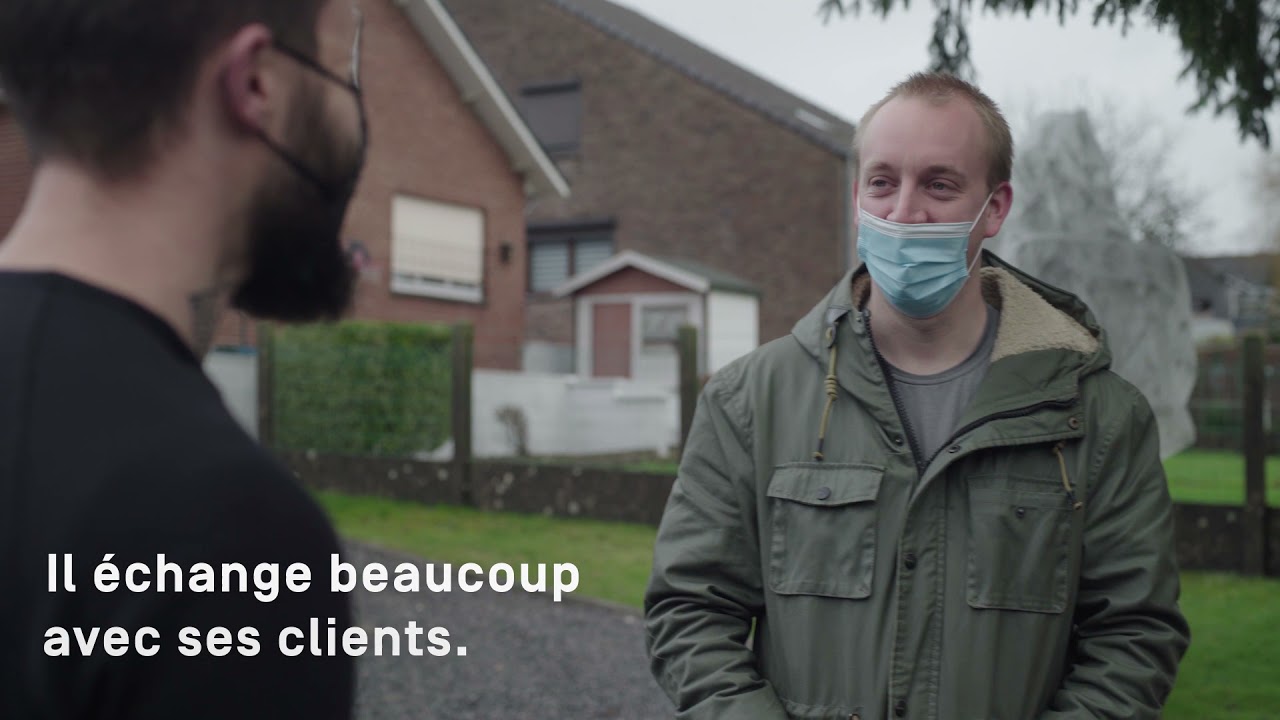 Scouted by the renowned architect Caroline Notte, Jérémy Descamps, based in Fontaine-l'Évêque, has set out to conquer the art galleries with his brand  La Fabrique Noire.
1. He combines metal, stone, and wood
This artisan, an erstwhile industrial turner-miller, has been creating furniture since 2016. He refuses to be pigeonholed as a carpenter, sculptor or even stonemason. He views his work as that of an artist, with his use of different materials.
"I really enjoy the interplay of different textures. I design furniture by combining wood, metal and marble," the young thirty-something tells us. "The work is quite complicated. Each material needs to be handled in relation to the other to ensure that the creation is sustainable."
2. He focuses on local and high-quality materials
Before embarking upon any project, Jérémy spends a lot of time and energy on selecting his materials. He has a preference for natural and local sources. The marble and wood come from nearby: he fosters close working relationships with his suppliers. The metal comes from a Belgian supplier.
"Belgium boasts some magnificent marble. Unfortunately, these sectors often suffer from under-investment. Extraction is costly. It's such a shame; we really do have some extraordinary sources of raw materials here."
3. No attention to detail is spared when crafting his visual identity
Each and every item he creates is unique and is tailored to the client's requirements; Jérémy hand-stamps all of his pieces from La Fabrique Noire. What all his furniture has in common is their simplicity and authenticity, and the colour black tends to dominate.
For example, he works with burnt wood and black marble from Mazy.
A self-confessed perfectionist, Jérémy stamps his own identity on every little thing. He even goes as far as to look at the design of his screws.
As a finishing touch, he certifies his furniture with a document drawn up on black paper, signed in white ink and brandishing a wax seal.
4. He uses ancient techniques
All his creations are made by hand. After completing his training at IATA in Namur and Technifutur in Liège, he continued to hone his skills by working alongside fellow professionals.
"I've learned so much from experienced craftspeople. There are many things that can only be learned through trial and error. I still regularly drop in on former masons and carpenters to fine-tune my techniques."
The artisan also enjoys rubbing shoulders with different trades. He gets a great deal out of these meetings, through discussions on very practical examples of projects he is working on.
5. He draws inspiration from what he sees around him
Jérémy gets his ideas from his immediate surroundings. Each creation is unique and is designed on the basis of that particular moment in time. He mainly draws inspiration from Nature and his own raw materials when he visits the sawmill or the quarry.
He also finds inspiration in what other artists are working on, with varied means of artistic expression
In the future, Jérémy Descamps would like to become even more involved in the artistic world. He appreciates the total freedom that art gives him in terms of creativity. He has already been noticed by art galleries. "The mere fact of creating an item from A to Z with no limitations and finding a collector who appreciates the item for what it is gives me a huge amount of satisfaction."
Don't wait too long to discover this talent.