Dance: the art based around sharing and emotion, open to all!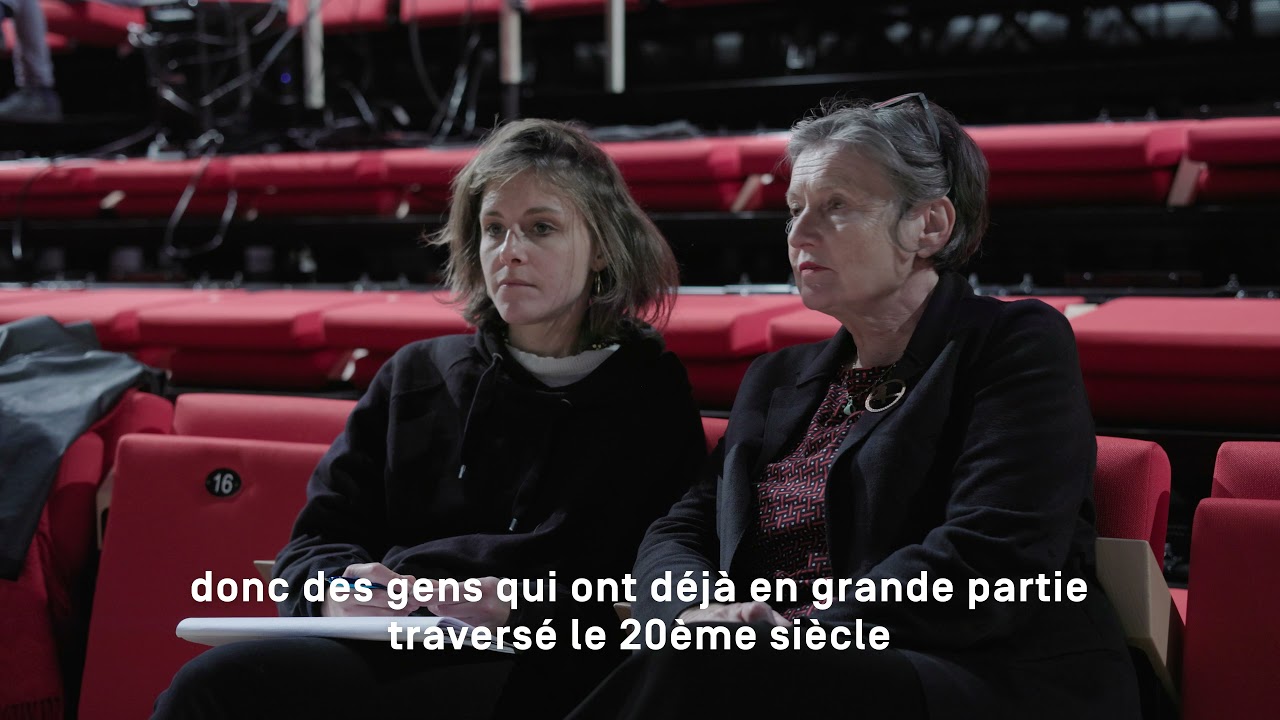 Charleroi Danse is the only centre for choreography and contemporary dance in Belgium. Its objective is to share emotions within a community through live performance.

After the health crisis, this year of recovery is a sign of people coming back together, and there is a lot to look forward to.
"Covid has had a major impact on culture. This is why we wanted this year to be different, we wanted our programme to offer genuine moments of sharing," explains Annie Bozzini, General and Artistic Director at Charleroi Danse. "We have worked very hard to ensure that the performances we have selected bring comfort, emotion and pleasure to the audience."
Charleroi Danse has existed since 1991. Annie Bozzini became its director in 2017. For her, dance is a real moment of sharing with the public.
Open to all
Thanks to a very accessible pricing structure, this public institution is open to all audiences, whatever their age, social status or cultural background. It attracts large audiences every year. "Dance is for everyone. From a very young age, the way we move is choreographed in one way or another. For example, throwing a football or even scoring points in basketball," explains Thibault Eichenlaub, Head of Partnerships and Web Communication.
In addition to welcoming members of the public, Charleroi Danse offers cultural mediation activities and works with nearly 40 schools and associations. Young people seem to be responding with enthusiasm.
Once they have done away with the clichés around dance, the mediators tackle all questions linked to the body, to image, to the relationship with others. They encourage their young spectators to put words to their emotions, through a live performance that takes place right in front of the audience. "These first steps in live performance give them a taste for dance. It can be difficult to appreciate something you're not really familiar with," says Annie Bozzini.
Recently, the institution has been offering shows with a 'kids corner': children are welcome to play there free of charge while their parents enjoy the show.
Annual programme
Charleroi Danse puts on around sixty performances per year. The programme, especially for this 'reunion' season, is exceptionally high in quality. Many professionals have already expressed their admiration for it.
"I have received quite a lot of messages, especially from international professionals, who have told me that this is a crazy season and that bringing together so many high-quality performances under the same roof is something you don't often see," says Annie Bozzini.
As a centre for choreography, Charleroi Danse plans its annual programme using a multifaceted approach, blending performances by well-known choreographers with brand new faces. "We try to strike a balance between names that have been hot for years and those who will be the dancers of tomorrow. Creativity is very close to our hearts."
Artists in the making
In addition to its performances, Charleroi Danse has premises for artists in residence. Choreographers come to the centre to work with their company. They build and develop future performances, which will eventually be presented in the Great Hall.
Charleroi Danse also operates from a site in Brussels, La Raffinerie. It is a venue for performances and artist residencies, and also offers mediation activities and courses for professional dancers.
In 2015, and until this year, this site has been undergoing a major renovation project. The whole building has been redone, whilst keeping a firm grip on its history. For example, in the Great Hall, which used to be the stables, certain features have been kept such as the rings to which horses were tethered, and the horse owners' balconies have also been preserved.
A future shaped by dancers
Whilst this year is something of a watershed year for culture, Annie Bozzini is banking on the unique experience of live performance to keep audiences flocking back. "Coming to see a performance doesn't involve much risk. However, we can find ourselves deeply moved by something we wouldn't see anywhere else. The artists have something unique to offer us. They help us navigate our own emotions."
For Annie, the future of live performance has yet to take shape. But she is certain of one thing: "We have to trust these artists whose vision help us build the world of tomorrow."
Contact
Charleroi danse
https://www.charleroi-danse.be
+32 (0)71 20 56 40
Les Écuries
Boulevard Pierre Mayence 65c
6000 Charleroi
contact@charleroi-danse.be
©Video and photos /Jérome Gobin
Charleroi danse in pictures :