Bruyerre: a cook's paradise!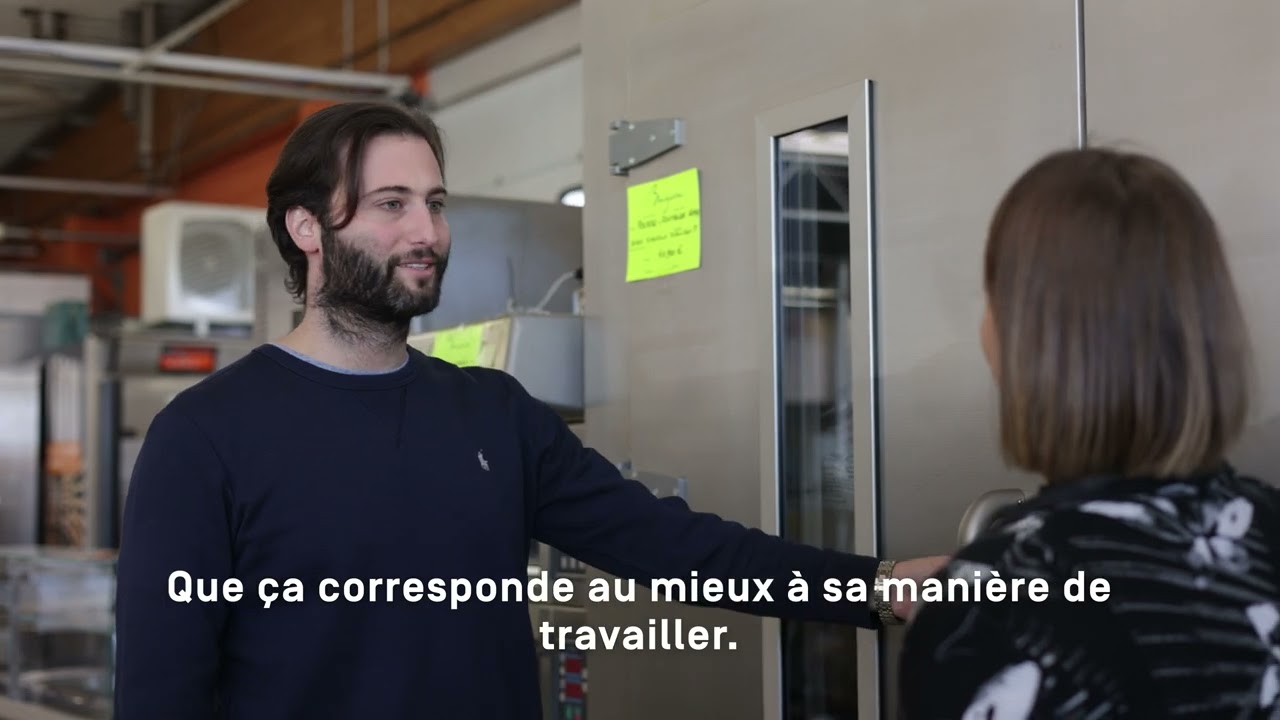 This family business has existed for 113 years. It has over 8,000 raw material staples and equipment for use in the food industry (bakery, pastry-making, ice cream, etc). A veritable Aladdin's cave for all cooking enthusiasts, whether amateurs or professionals.
"It's an absolute paradise for anyone who enjoys cooking," explains Justine Collet, deputy general manager. "We have an unbelievable variety of products. You will find raw materials such as flour, chocolate, sugar… but also all kinds of equipment: from family kitchen blenders to professional ovens, from Snow White cake toppers to cleaning products. We also stock many products within the same range, for example a variety of white flours."
Both professional and private clients will be delighted to find several thousand top quality products in the 5 Bruyerre shops scattered across Wallonia.
Pastry for all and sundry
At the beginning of the last century, the company mainly sold biscuits and chocolates, but today its mainstay is supplying high-quality products.
And the company is by no means shunning private customers. "With TV cooking shows still very much the rage, there has definitely been a return to home cooking. People want to have a go at making their own pastry. They go out in search of the right equipment and top-quality products. Some enthusiasts make pastry so fine that it wouldn't be out of place in the very best patisseries" Justine tells us.
The shops are also attracting large numbers of those just starting out with cooking. "Standing mixers, for example, are extremely popular. Everyone has one and ultimatelythey become a permanent fixture on the kitchen worktop.  You can use them to make chocolate mousse, bavarois, as well as whipped cream…"
Professionals who care
Bruyerre also takes excellent care of its professional customers. They will find a wide range of services on offer to them.
They deliver raw materials to over 1,500 professionals every week.
They also have a 24-hour repair call out service. "When something breaks down in a bakery at 2 or 3 in the morning, a team of technicians is called out to them and tries to sort out the problem. If it is too complicated, we loan them the materials. We understand that problems like this can really derail a business' opening."
The company also invites professionals to discover the many new products coming out. It showcases the different culinary trends of the moment and the latest technological innovations.
It organises annual events and training sessions on new techniques that have been developing on the market.
The company also helps professionals to launch or expand their businesses. "When clients come to us with a project, we offer them tailor-made support. There are at least two people looking after them: one person to help with selecting the equipment they will need to get started and the other to help with choosing the raw materials depending on what they are intending to produce; choosing between yeast or sourdough, for example."
A family firm with local roots but big horizons
Since starting out, Bruyerre has continued to grow steadily. The company now has 5 shops in Wallonia. It has more than 250 people on the payroll.
Family traditions are still very strong: Justine Collet, who is destined to take over the company, is a fifth-generation manager. Many members of the family still work in the company today.
Ecology is also something that is extremely important to the company. It has installed more than 1,000 photovoltaic panels and a vertical wind turbine to produce its own renewable energy.
In the future, Bruyerre aims to open more shops in Belgium. It also aims to export raw materials abroad.
Contact:
Bruyerre
https://www.bruyerre.be/en/
+32 (0)71 25 01 35
Rue François-Léon Bruyerre, 34
6041 Gosselies
Gosselies@bruyerre.be