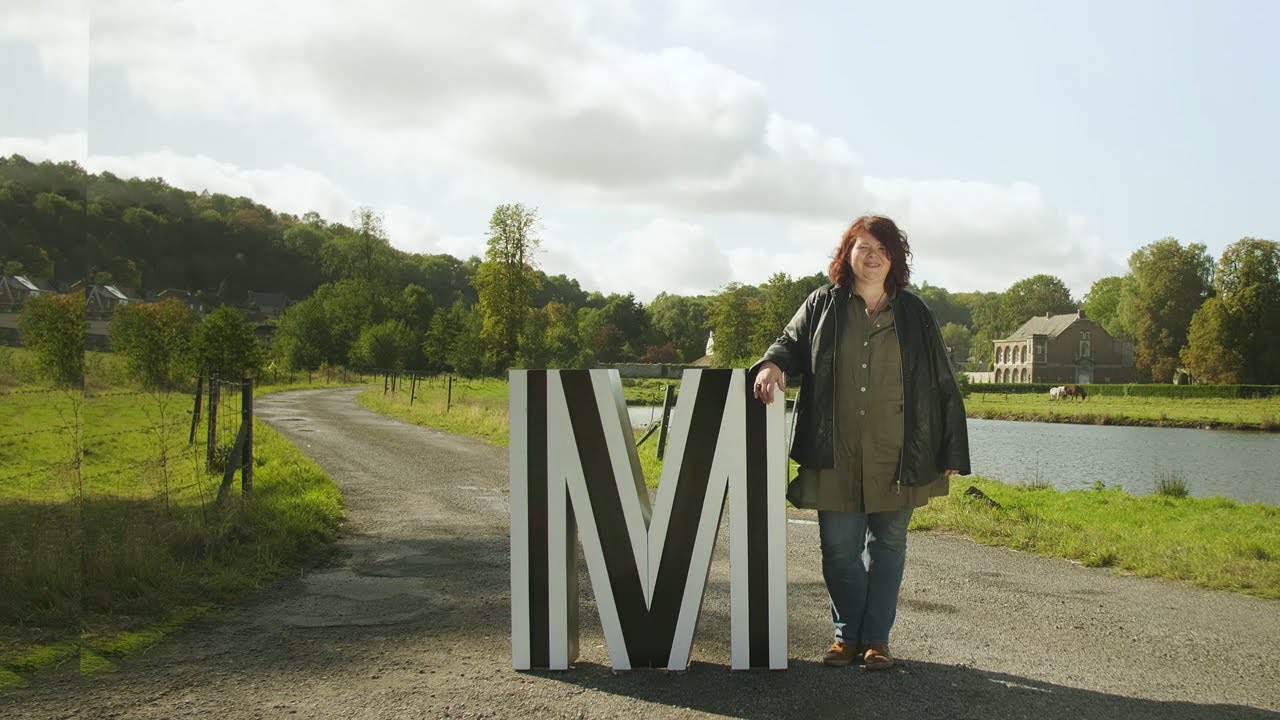 Nestling in the Biesme Valley, Aiseau-Presles is typical of the villages found around Entre-Sambre-et-Meuse. Each one of them – Aiseau, Pont-de-Loup, Presles and Roselies – is shaped by its own history; each has a rural and picturesque landscape to offer, with glimpses here and there into its rich historic and industrial past. This multifaceted municipality stands out through its numerous ecological initiatives, high quality sporting infrastructure and dynamic cultural hub. The socio-economic diversity among its population leaves it fizzing with conversation and face-to-face encounters. Regardless of the kind of home you are searching for, you are bound to find happiness in this municipality which has something for everyone!
Address : Rue Président John Kennedy 150, 6250 Aiseau-Presles
Whilst Aiseau-Presles has taken care to preserve the vestiges of its historic and industrial past, it is rural and pastoral nature that comes to the fore in this village of 11,000 inhabitants, criss-crossed by the river Biesme and with the river Sambre running alongside it. Whether it is for its sweeping countryside or its heritage, this municipality can't help but reel you in: a Natura 2000 area, fields as far as the eye can see, slag heaps, ponds, a towpath as well as remarkable sites and monuments such as the Oignies Abbey, the church and Roman tower at Pont-de-Loup and the Belle Motte military cemetery.
Excellent mobility and all facilities
With its 4 villages (Aiseau, Presles, Pont-de-Loup and Roselies), the municipality has a very apt slogan to sum it up "Close to you, close to everything". Located between Châtelet (10 minutes away), Farciennes (5 minutes away), Fosses-la-Ville and Sambreville (10 minutes away), bordered by the Basse Sambre road, the E42 and A54 motorways, it neighbours the province of Namur (with the administrative capital 35 minutes away) and is only 20 minutes from Charleroi.
Aiseau-Presles enjoys not only an ideal location, but in addition to a railway station (line 130 running between Charleroi and Namur) it boasts a full and diverse range of shopping outlets (ranging from the Pont-de-Loup shopping centre to farm shops), pharmacies, doctors and places to eat and drink, and also high quality schools. It is also a mere 10-minute drive from the Saint-Joseph de Gilly hospital.
A green, sporty and cultural municipality
The properties on offer in this area are as diverse as the inhabitants themselves. Its great socio-economic diversity is viewed as a great resource and locals regularly come together around folklore and projects run by the many local associations. A green and sporting municipality, it is home to the only public biomethanisation station in Belgium (which provides heat and lighting to a number of public buildings) and offers a broad spectrum of disciplines and events at its Sambrexpo hall, as well as within the Hortent Moraux sporting complex. Locals also enjoy the rich cultural offerings of the Centre Culturel d'Aiseau-Presles, which is one of the most dynamic cultural hubs in the region, offering both theatre and cinema. Younger members of the family are sure to be delighted by Castorland, a theme park with sporting and entertainment options in the midst of nature and which also organises lots of children's activities during the school holidays.
As you will have gathered, whatever your age, interests or property requirements, Aiseau-Presles can fulfil your needs and desires and offer you the kind of quality of life you have always dreamed of!
Advantages
Practical matters
Central position from a mobility point of view (Basse Sambre road, E42 and A54)
Railway station (line 130 Charleroi-Namur)
A 10-minute drive from the Saint-Joseph de Gilly hospital
Modern nursery and primary schools (5 municipal, 2 private), easily accessible secondary schools in Namur, Châtelet, Tamines or Sambreville.
Pont-de-Loup shopping centre
Within a quarter of an hour from Brussels South Charleroi Airport
Ecopole economic hub
PDS: Public Digital Space
Living
Highly diverse living options. Some areas are highly rural, others more urban; some quieter, upmarket areas and others more bustling
Large range of housing options. Apartments, small houses, detached houses with gardens, plots of land: it has it all and at very attractive prices to boot
Biesme Valley
A real breath of fresh air between Tamines and Châtelet
Leisure activities
Marked trails, towpath, many green spaces
Sambrexpo sporting and events complex 
Hortent Moraux sporting complex
Over 30 sports clubs
Aiseau-Presles cultural centre
Bibliobus
Castorland: theme park and tourist attraction
Folklore: each village has its own march
---