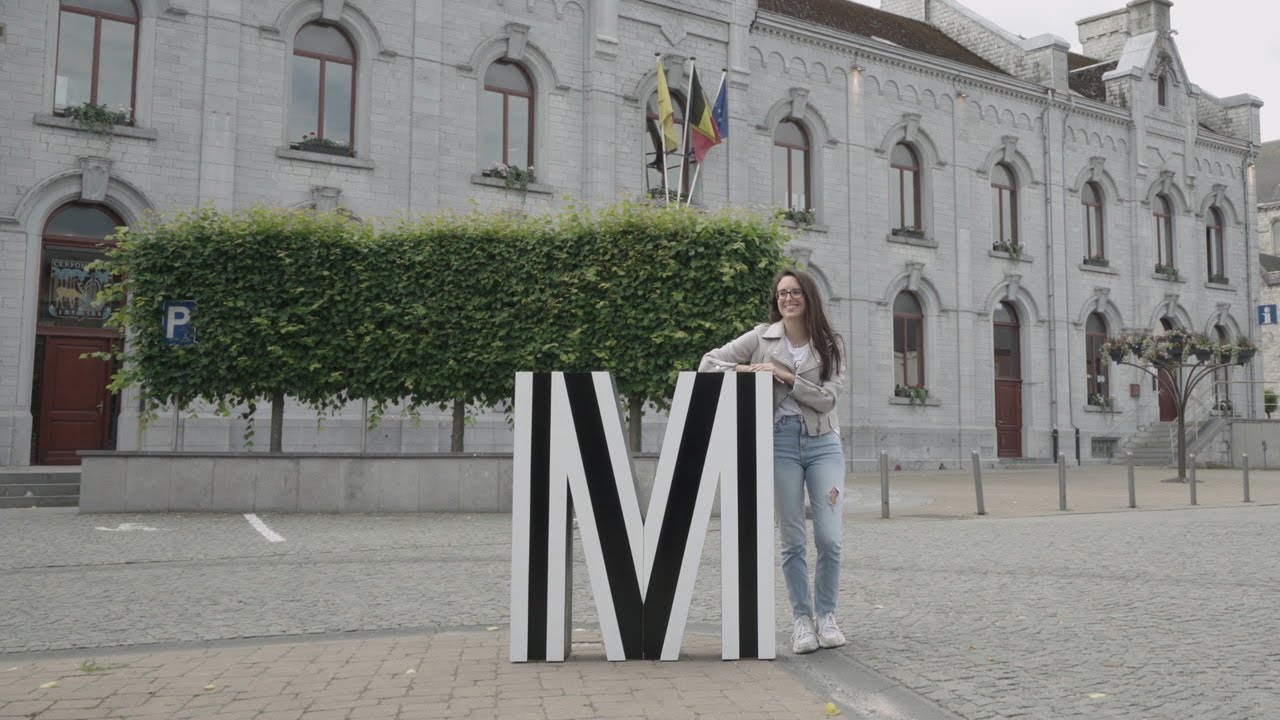 Formerly the land of loggers, quarrymen, clogmakers and lacemakers, Cerfontaine nowadays is mainly known for being home to part of the Eau d'Heure lakes. Its heritage, folklore, varied activities and remarkable nature sites see tourists flocking to them all year round, but the municipality also offers farming and hunting. With its charming houses made out of local stone, this serene and welcoming place will also reel you in with how dynamic it is. Don't wait too long to discover it!
Address : Place de l'Église, 5630 Cerfontaine
Situated to the south of the Entre-Sambre-et-Meuse, Cerfontaine is a land of stone, marble, arable crops and wood. Rural and residential, the attractive municipality is mainly known for the Eau d'Heure lakes (from the name of the river which has its source here). Renowned as the largest artificial watercourse in Belgium, the Eau d'Heure lakes are made up of five reservoirs that were created in the 1970s following the construction of two dams and three pre-dams. They offer a backdrop of remarkable scenery throughout the changing seasons and play host to a multitude of sporting, recreational and entertainment activities, which are sure to delight both older and younger visitors.
Charming villages, surrounded by nature
A small municipality that is green, calm, clean and friendly, Cerfontaine mainly makes its living from tourism, agriculture and hunting. It centres around the five villages of Daussois, Senzeilles, Silenrieux, Soumoy and Villers-deux-Eglises, previously home to loggers, quarrymen, lacemakers and clogmakers, which explains why people from around here are nicknamed "sabotîs" (from the French sabotier, meaning clogmaker). In terms of landscape, there are hectares upon hectares of forest to discover as well as magnificent views over the lakes, endless fields, meadows and quarries (included the listed quarries of Beauchâteau and the Vaux), all the while offering a climate of tranquillity that is perfect for roaming around on foot, by bike or on horseback.
Rich heritage and folklore
The area also offers a high-quality building, historical and industrial heritage. Particularly striking is the church with a barbican bell tower to which the municipality also owes its moniker of "Cerfontaine with the beautiful bell tower", but there are also schools built out of local stone, a historically-listed bandstand, the Château of Soumoy, a surprising station-bridge (which is home to the museum of regional life) and the Senzeilles astronomical clock, which draws visitors from all over the world.
With its Saint-Lambert Napoleonic march, its Foyans Walloon circle, its Royal Harmony, its lacemakers, its bowling pastime, the former clogmakers and their guild, Cerfontaine is also a municipality of traditions and folklore. It also hosts a good number of festivities, such as the Green Fair of l'Eau d'Heure, Senzeilles Open Air, firework displays on 21 July and 31 December, bandstand concerts and various exhibitions at the Cercle d'Animation.
When the Cerfontainois' time is not being taken up with some festivity or other, a folkloric meeting or spending an afternoon getting lost in nature at the lakes or elsewhere, they can always take advantage of the activities on offer at the local aerodrome or multisport hall. On the commerce side, you can buy your produce directly from artisanal producers or in local shops, and with the attraction of the Eau d'Heure lakes to boot, the offer is just more and more widening.
As you will have gathered, if you are fond of nature and cultural heritage, if you are an admirer of beautiful houses built out of local stone and are searching for tranquilly, Cerfontaine might just be a perfect fit!
Advantages
Practical matters
Walcourt railway station (line 132 which runs between Couvin and Charleroi) only a 10-minute drive away
Bus line 132a serving Walcourt – Cerfontaine – Philippeville
Primary and nursery schools in 5 of the 6 villages, with a school bus service (for secondary school pupils, there are options in Philippeville or Chimay via well-served bus lines)
2 pharmacies
Medical centre
Close to Philippeville (13 minutes), Chimay (20 minutes), Charleroi (40 minutes) and Givet in France (30 minutes)
Living
Attractive property prices
Countryside made of fields and forests, view over the Lakes
Many local quarries meaning lots of opportunities to build with beautiful stone
Floral villages – officially "Wallonia in Bloom" recognised
Authentic villages, with beautiful heritage and houses made of stone
Leisure activities
Eau d'Heure lake (4 minutes), with water sports: diving, sailing, etc.
Cerfontaine Airfield Aerodrome (parachuting, microlights)
Free playgrounds, youth groups, sports schemes
"Le Fouery" multisport facility
Very vibrant cultural scene with many exhibitions, especially of street art
Cerfontaine aquacentre