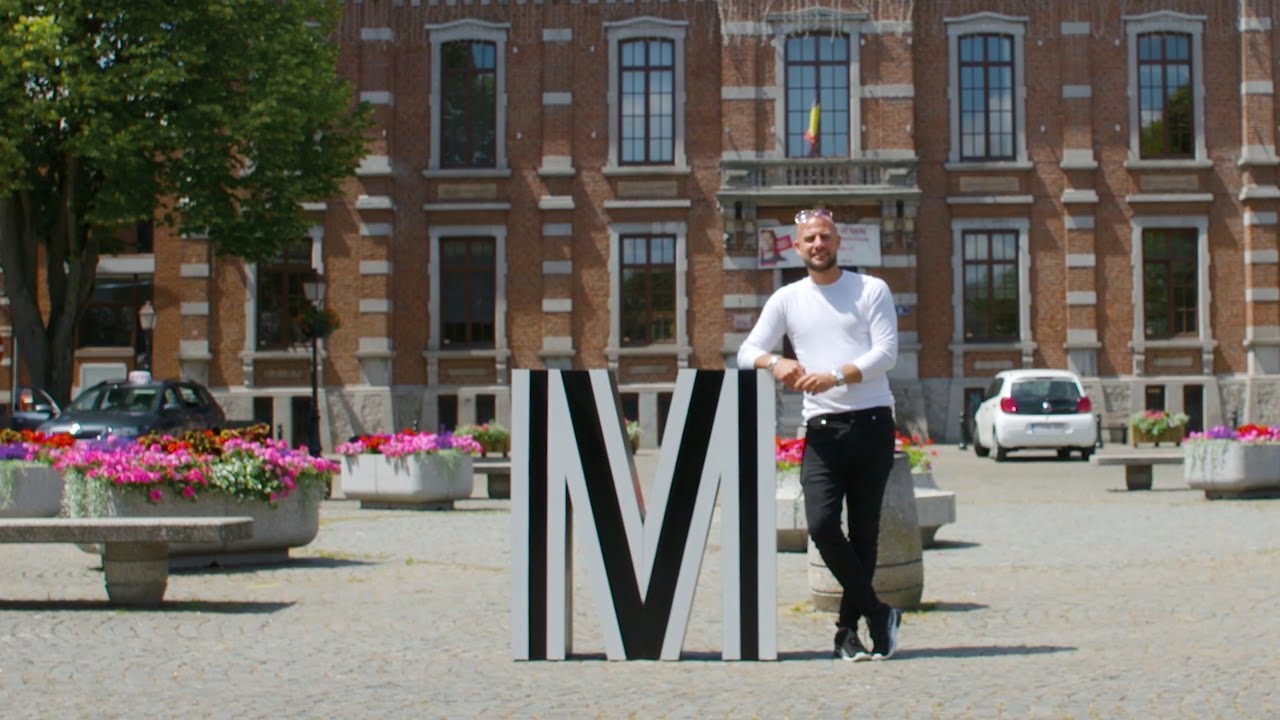 Nicknamed the city of Tchats (from Tchâpelou, meaning "Chapel" in Walloon), Chapelle-lez-Herlaimont is a dynamic municipality which exudes joie de vivre. Renowned for its Claire-Fontaine leisure centre and its carnival, it is sure to appeal to all those wishing to live peacefully in a semi-rural setting, whilst enjoying all of the available shops and amenities, as well as excellent transport links. Discover this municipality where folklore, living well and relaxation are at the fore.
Address : Place de l'Hôtel de Ville, 16 – 7160 Chapelle-lez-Herlaimont
Chapelle-lez-Herlaimont is a semi-rural setting with a population of 15,000, which also comprises the villages of Piéton and Godarville. It is widely known as "the city of Tchats", a nickname drawing on a variation of "Tcha", a Walloon abbreviation of "Tchâpelou", meaning "Chapel". Like its homonym, it is often associated with depictions of cats ("chats" in French).
A hub for leisure activities, folklore and Tchats
The municipality is renowned for its Claire-Fontaine leisure centre and its carnival. Famed for its jesters and giants, it is one of the largest in Belgium and draws several thousand visitors each year. Traditionally, the Order of Tchats (created in 1995 with the aim of promoting the area and letting it shine) uses the event to induct new "chatons" who have participated directly or indirectly in developing or bestowing fame upon Chapelle-lez-Herlaimont. Located in Godarville, the provincial domain of Claire-Fontaine has a whole host of open air activities on offer and in particular has bathing areas, a tree-top adventure course, a fishing lake and a freshly-renovated and excellent brewery. The ideal setting in which to while away a moment of relaxation.
Close to it all
Well situated in terms of major transport links, Chapelle-lez-Herlaimont means you can live in serenity but still easily get to where you need to go. Everything is on the doorstep: shops of varying sizes, a sports centre, a health centre, nursery and primary schools and restaurants which show that people like to live well here. The area is also served by excellent transport links. It boasts two railway stations, at Piéton and Godarville, which make it very easy to get to towns such as La Louvière and Charleroi. The capital is only a half hour's drive away.
A multitude of events
Among its citizens, there is a strong feeling of belonging and pride at living in the area. It is not for nothing that countless festivities and folkloric events flood the municipal calendar. In addition to carnival, there is also the Saint-Jean procession, the flea market, the sausage festival (Calascibetta), the youth festival (organised by MJC), Multicultural Day, Family Day (organised by CPAS), the tea dance by Friends of the Elderly, twinning activities (Belgian-Turkish, Santa Elisabetta, Riccia, etc.), but also a multitude of other jumble sales, suppers, fishing days and competitions of all kinds organised by the various chapellois committees and associations.
A green municipality
From an ecology perspective, the municipality has many green spaces with adapted management practices (zero pesticides). It has created shared gardens and aims to develop a collective allotment as well as a neighbourhood in transition. Gentle mobility is one of the area's priorities as well as reducing energy use in public works.
A delightful place to live, its folklore, its culture and festive aspect of life on chapellois soil… something is bound to captivate. To test the waters, why not come and take a tour?
Advantages
Practical matters
Crèche offering 48 places and a FTA (Free Time Agenda)
Afterschool activities, youth centre, holiday centre, summer playgrounds, intensive sports courses during holidays and other private initiatives
Three libraries
Home help service and nursing care (in association with the CPAS), new generation of GPs, medical centre linked to CHU Tivoli (La Louvière), private medical centre
Free and municipal nursery and primary schools, technical secondary institutes
Living
Varied and good balance of housing (to rent and to buy), responding to all types of needs/demands
Large range of renovated and modern social housing
More residential areas with villas on the Piéton and Godarville side
Housing development project set to create family homes and apartments
Leisure activities
One sports hall per village
A newly renovated swimming pool
Several Agora spaces
Playgrounds
Claire-Fontaine Domain (relaxation complex with a lake)
Several sporting clubs
Cultural centrel that hosts approximately thirty associations
Pré en Bulle circus school (Centre for expression and creativity run by the Wallonia-Brussels Federation)