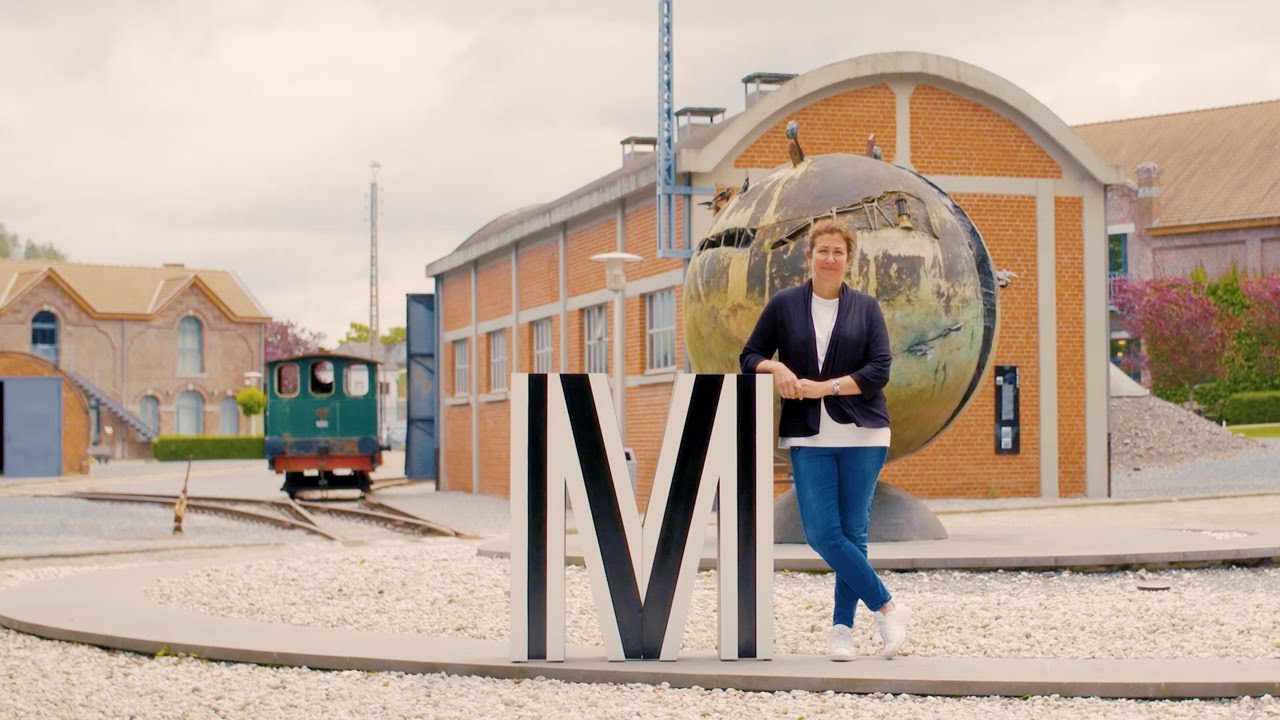 Former mining town with a glorious past, Charleroi saw its collieries shut down one by one from the 1960s onwards, leaving it no option but to reinvent itself. Today, the industrial and commercial city centre of old is in the middle of a huge revival. A whole host of innovative and unusual initiatives are taking shape, building on the energy that drives its citizens and local associations. Often nicknamed "the new Berlin", Charleroi is metamorphosing to the rhythm of its urban renovation projects. Whole neighbourhoods are rising from the ashes, the commercial centre is booming, the development of a range of education facilities is a priority and there is a thriving cultural scene. With a healthy dose of enthusiasm and pragmatism in equal measure, the Carolos are gradually redrawing their city of the future: a green municipality, which is rethinking mobility, cultivating a positive lifestyle and attracting more and more new residents, visitors, tourists, real estate developers and investors. Come and discover this city which has so much to offer already, and still harbours so much promise.
Address : Place Charles II 14 – 15 – 6000 Charleroi
With its 202,000 inhabitants, Charleroi is the most densely populated municipality in Wallonia. Also encompassing the villages of Couillet, Dampremy, Gilly, Gosselies, Goutroux, Jumet, Lodelinsart, Marchienne-au-Pont, Marcinelle, Monceau-sur-Sambre, Mont-sur-Marchienne, Montignies-sur-Sambre, Ransart and Roux, this former industrial and commercial city is seeing a veritable renaissance in all domains. A city of culture and contrasts, it seduces with its heritage and its modernity, its pulsating energy, its many mobility solutions, its new commercial infrastructure, its urban development and its quirky and unique character.
At the heart of the industrial revolution
Charleroi Country established its fame and prosperity on coal, iron and glass. As the kingdom's most important coalfield, the city was the nerve centre of the Belgian industrial revolution. In the 19th century, its influence extended worldwide and it was renowned not only for the know-how of its craftsmen, but also for the enormous amount of technical innovation that emanated from it, especially in the steel, engineering, glass-making and chemical sectors. Charleroi today still proudly bears the traces of this prestigious past. The numerous slag heaps dotted across the landscape, its neighbourhoods with small traditional workers' cottages, the magnificent townhouses, the winding Sambre river and the all-essential Bois du Cazier colliery all bear witness to this. Listed as a UNESCO World Heritage site as a major mining centre in Wallonia, and officially granted the European Union label, this place which is brimming with history now houses the Museum of Industry, the Glass Museum and a space dedicated to commemorating the mining disaster of 1956. Its three slag heaps make the ideal backdrop for a nature lover's stroll.
The new Berlin
Today, Charleroi is in the midst of a major renewal process. Innovation, technology, education and culture are the cornerstones of this upturn and accompanying economic development. Very few cities in Europe have seen as profound a transformation as the one currently being experienced by the Hennuyerian municipality. The city, sometimes nicknamed the "new Berlin", is capitalising on its mining past in an original and quirky way. The slag heaps, which are an integral part of the Carolo identity, have also been granted a new lease of life: the majority are now covered by lush vegetation and are welcoming walkers of all kinds, alfresco drinks events, and soon also new ecological housing developments. Some former factories have been redeveloped and turned into cultural spaces, such as the Rockerill; an urban centre dedicated to popular and alternative culture set up in the old forges, or the BPS 22, a contemporary creative space housed in an impressive glass and iron-wrought building. New economic zones are emerging, welcoming internationally renowned companies in cutting-edge sectors (biotechnology, IT and communications, environment, manufacturing, etc.) and are generating thousands of jobs in the process.
Multifaceted beauty
Charleroi possesses a heritage as vast as it is priceless. Examples include its magnificent Belfry, a monument listed as a UNESCO World Heritage site which seamlessly blends classical and art deco styles, the Passage de la Bourse, a superb building made of iron and glass built during the Belle Époque in a neoclassical style, the Charleroi-South station which, with its palatial appearance, brings to mind the most stunning Parisian stations, or even Léon Bernus street and its beautiful townhouses. Aside from these iconic buildings, the Carolo metropolis abounds with hidden treasures and architectural surprises which make for delightful discoveries when wandering around the city.
A city of contrasts, the former mining city today is managing to combine its historical heritage and industrial relics, whilst gradually equipping itself with an infrastructure with a distinctly contemporary feel. Its profile is changing thanks to urban renovation projects which, after having been focused primarily around the Lower Town are now extending all the way to the Upper Town. The Sambre Quays were renovated a few years ago, making an ideal setting for a relaxing riverside stroll, whilst the Place Verte has been redeveloped so as to encompass the new Rive Gauche shopping centre, and the Place de la Digue has been completely overhauled to create a new public space that pedestrians, cyclists and market gardeners have taken to with enthusiasm.
Spine tingling cultural and atypical initiatives
Cultural hotspot, Charleroi has become the go-to city for all lovers of theatre, dance, music, photography and urban art. It is packed with dynamic institutions, from the most "classical" to the more quirky, and has really made a name for itself in Wallonia, in Belgium, but also in Europe and all four corners of the world. Examples include the Théâtre de l'Ancre, l'Eden, Charleroi-Danse and the Vecteur, but the municipality has such a multitude of creative spaces and cultural centres that it would be difficult to list them all here. Among all of the brilliant projects that are constantly emerging in the Carolo city, many stand out for their atypical and innovative side. This is the case at Quai10, a unique place in Belgium which combines cinema, videogames and a brewery within an ultra-contemporary structure. The city also has a high density of quality museums, including the Beaux Arts, the Glass and Marble museums respectively, but also Europe's largest museum of Photography.
The greenest city in Wallonia
Known as the "Black Country", Charleroi is actually the greenest city in Wallonia. To see for yourself, all you need to do is take to its heights and look down upon it from one of its thirty-something slag heaps where nature has reclaimed its rightful place. From up on high, it is gladdening to see that Charleroi has more green spaces than we might have thought: with its 17 parks, 37 kilometres of hedgerows, 65 hectares of flowerbeds, its private gardens and several pockets of agriculture, for an urban area it has quite a lot of nature.
Urban dynamism and festive spirit
The events calendar of Charleroi city centre is based around five major dates, called the BIG FIVE: Carnival (March), the Quayside Flea Market (June), the Quartier d'été (July/August), the Fêtes de Wallonie (September) and the Christmas village (December). But in general, it is safe to say that there is always something happening in Charleroi: aperitifs by the quayside and atop the slag heaps, the festival of love, the seagull festival, the Bonjour de la pédale, the 'Carolorida de Charleroi Running', trails… there is no shortage of initiatives, something for everyone to regale young and old alike.
The services and facilities of a major city
Charleroi has all the shops you could ever dream of, and what makes it special is that it has integrated the concept of the commercial centre into the heart of the city, through structures such as Rive Gauche and Ville 2. But the municipality also gives centre stage to artisans, small shops, local production and the circular economy. On the banks of the Sambre, the Manufacture Urbaine offers a small brewing unit, an artisanal bakery and a roasting workshop, whereas projects such as Charleroi Metropolitan Food Belt allow anyone who wishes to have access to high quality local food.
In terms of mobility, the city has all forms of public transport: bus lines, trams and trains cover the whole territory, making it extremely easy to get around. Charleroi airport is only a stone's throw away from the centre which is ideal for cycling, among other activities. The area boasts a comprehensive range of sporting infrastructure, which is perfect for practising high-level sport as well as amateur. There are leisure centres, sports halls, multipurpose halls, swimming pools, a skate park, stadiums and pitches for all kinds of disciplines. Already well equipped with a varied and high quality choice of educational establishments, Charleroi is striving to develop its university teaching: the City, the Province, the ULB and the U-Mons are working hand in hand to develop a new campus in the city.
It is no exaggeration to say that Charleroi is developing on all fronts. With good reason, investors are flocking to it, as evidenced by the many real estate projects supported by developers and the many cutting-edge businesses that have set up here in recent years.
As you will have gathered by now, the seeds of change that were sown in Charleroi a dozen or so years ago are now well and truly sprouting and show no signs of stopping. The city's image today is of a city on the move: a modern city that is proud of its heritage and its newfound zest for life. Want to be part of it? Give Charleroi a chance to win you over with its charms!
Advantages
Practical matters
Public transport: bus, light rail, train
"Bike-friendly" City
Shopping centres Rive Gauche, Ville 2 and City Nord
The Charleroi Metropolitan Food Belt
A dynamic economic sector that is distinguished by sectors with a high degree of added value
Living
Mix of houses of different types, high quality, for all tastes and all budgets: houses with gardens, apartments, in need of renovation, renovated, new, community living, etc.
Tend to be urban neighbourhoods
Green spaces: Parentville allotment and apiary, Marcinelle wellness centre, Monceau-sur-Sambre Arboretum, Reine Astrid park, GR slag heap trail, Martinet slag heap
Leisure activities