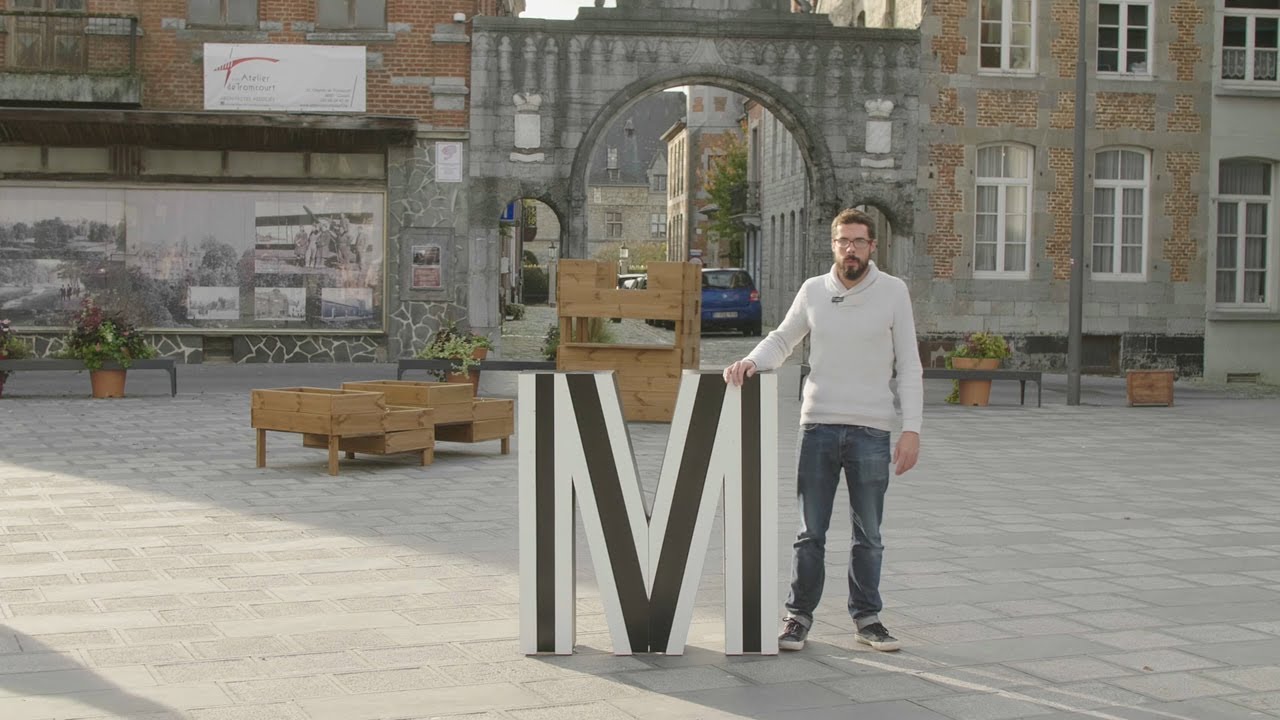 Indelibly associated with the beer and the cheese brandishing its name, the lovely town of Chimay has many other secrets to discover. Bursting with protected nature and heritage dating back over 1000 years, this friendly town in l'Entre-Sambre-et-Meuse, transformed into a principality at the end of the 15th century, is a lively municipality which likes to put its own stamp and well-formed identity on things. Its tranquillity, environment and range of shops and schools make it an especially attractive area, where well-being quickly becomes a lifestyle. Presenting: Chimay, with a history and personality all of its own.
Address : Grand-Place, 13 à 6460 Chimay
Chimay needs no introduction: this charming town of approximately 10,000 inhabitants has always been extremely well known. Formerly associated with its castle, home to a count then a prince, the town still reaps the benefits of its international reputation thanks to its Trappist beer and its cheeses. Brewed within the walls of the Scourmont Abbey under the watchful eye and responsibility of the monastic community, Chimay is indeed one of the pillars that make up the area's identity.
The last principality of Belgium
This renowned principality, however, which still houses the Castle of the Princes of Chimay, where the highly respected Princess Elisabeth of Chimay is still in residence, along with her son Prince Philippe and his wife Princess Françoise of Chimay, offers up many other wonders. Aside from the charming castle in question, which it is possible to visit and which also plays host to many events, it houses a superb collegiate church from the 13th century, romantic cobbled streets, ramparts, a stunning main square and plenty of other architectural gems. There is also a vast array of succulent local specialities to devour, such as Chimay cake, Bernardins (small oval-shaped biscuits made of almonds and brown sugar) and escavèche (fish marinated in white wine, onion and spices).
Picturesque villages and wooded landscapes
Bringing together the villages of Baileux, Bailièvre, Bourlers, Forges, L'Escaillère, Lompret (selected as one of the "Most beautiful villages of Wallonia"), Rièzes, Robechies, Saint-Remy, Salles, Vaulx, Villers-la-Tour and Virelles, Chimay is also one of the best preserved regions in Wallonia. Radiating out from the urban centre, these typical villages offer a rural and peaceful setting with beautiful buildings and breathtaking countryside. With its ponds (including the magnificent Virelles Lake and its nature reserve), forests as far as the eye can see, sweeping pastureland and fields, the principality boasts exceptional panoramas that are sure to delight nature-lovers.
An exceptional setting and everything within reach
As a town, Chimay has all the vital shops and services: a hospital, cultural centre, sporting and leisure infrastructure (sports hall, car racing circuit, ski slopes, etc.), top quality schools (whose secondary schools draw young people from all over the region), bus lines, large supermarkets, small boutiques, local producers, etc. The town is also economically dynamic: there is no shortage of employment, as well as entrepreneurial minds creating their own activities. Simply put: it is impossible to be bored in this dynamic town with legions of initiatives and projects. Among the various festivities, the fairs, the local folklore, the entertainment and sports activities, open-air aperitifs on the Main Square, concerts in the castle and rambling through nature, the range of options is seemingly never-ending.
Locals here are deeply attached to their home and it is easy to see why. When you have everything within arm's reach in such a charming setting, you thank your lucky stars every day. Tempting, isn't it? Make the trip to Chimay and find out for yourself. And who knows: you might never be able to tear yourself away!
Advantages
Practical matters
CSF Hospital, Fagnes Health Centre – Chimay clinic
Chimay-Baileux Business Park (70,000 m2)
15 minutes away from Couvin and its station
TEC bus station (with, in particular, lines 109a, 60/1 and 156a)
Many high quality schools, from nursery to secondary level
Living
Protected nature, very green rolling countryside, with fields and forests
Houses tend to be detached, housing developments, beautiful plots of land
Low population density
Loisirs
"Le Châlon" sports centre
Piscine du Sud-Hainaut
Virelles Lake and attached Aquascope discovery centre
15 minutes from the l'Eau d'Heure Lakes
Multi-disciplinary stadium