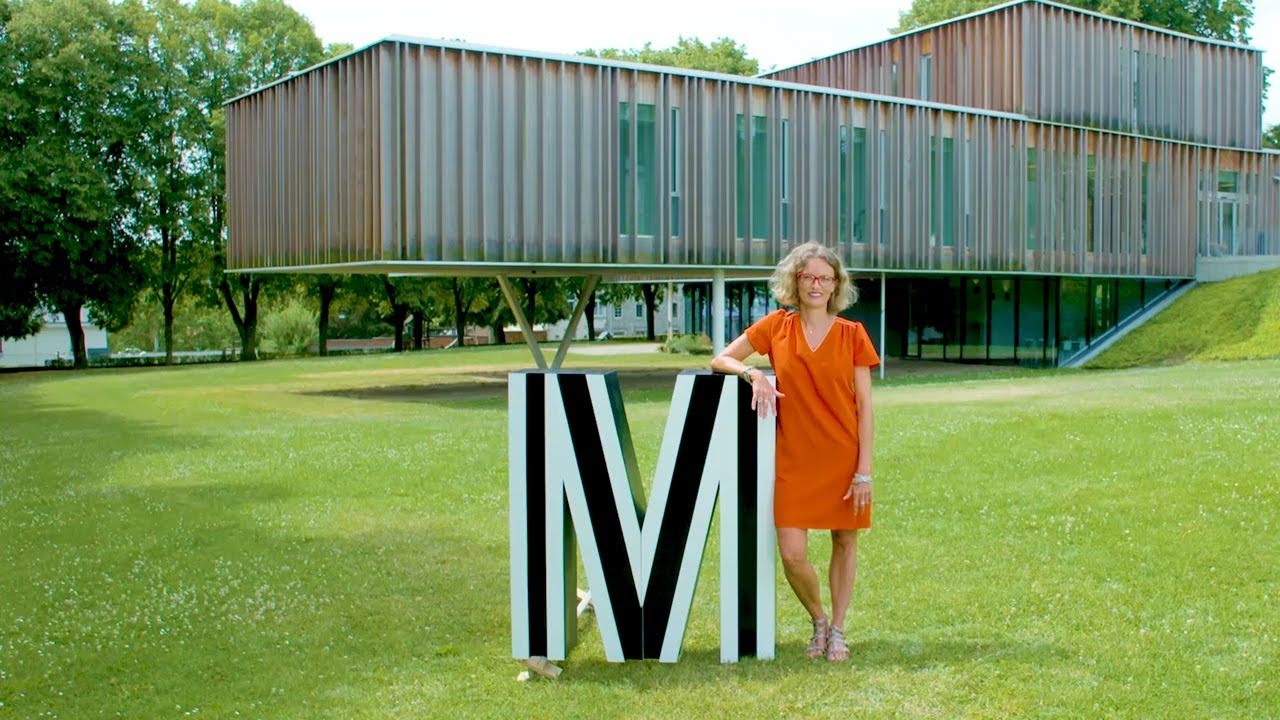 Land of stone, coal and rivers, Montigny-le-Tilleul is part of the Charleroi green belt. Its exceptional setting, quality of life and proximity to transport links make it a much sought-after municipality in the Charleroi suburbs. Whether you have a thirst for culture, a need for fresh air, a desire to live in an architectural and protected natural setting or all of the above, this municipality will undoubtedly meet your expectations!
Adresse : Rue de Marchienne, 1-5 – 6110 Montigny-le-Tilleul
Enjoying a quiet living environment south of Charleroi, the prosperous municipality of Montigny-le-Tilleul has a little over 10,000 inhabitants and includes the village of Landelies. It forms a green transition zone between the urban and industrial conurbation of Charleroi and the bucolic region of Thudinie nearby.
Although rather small, this semi-urban municipality has everything a big town would have. As well as enjoying excellent transport links, with quick access to Charleroi's R3, a train station and several bus lines, it has all the amenities you could dream of: a post office, a lively centre with hotels, restaurants and cafés, shops of all sizes, schools, a library, a music academy, a multisports hall, a cultural centre, and even a hospital and an adult day care centre (le Bois Roussel).
Land of stone, coal and rivers
While its resources have long been based on agriculture and quarrying, Montigny-le-Tilleul has also seen the establishment of several boatyards after the Sambre river became canalised in the 19th century. The municipality was also home to a coal mine, Forte-Taille, which was exploited from 1875 to 1935. Today, it has become an essentially residential and commercial locality with a peaceful and friendly atmosphere, almost certainly encouraged by its reasonable size and unspoiled environment.
Nature, everywhere
Montigny-le-Tilleul owes its rural character to the presence of numerous green spaces which blend into the urban centre, as well as open views of the hilly and wooded landscapes that surround it. Aside from these multiple outdoor spaces and the nature reserve at Landelies, the Sambre and the Eau d'Heure rivers flow through the municipality, also providing a pleasant setting for walks. With its towpaths, RAVeL network, marina, city park with fitness equipment, and the Blanc Caillou quarries, Montigny-le-Tilleul is not lacking in natural settings where you can recharge your batteries, whether you're a fan of walking, jogging, cycling, climbing, fishing or other activities.
Concerned with protecting the environment, which plays a role in the well-being of its inhabitants, the municipality of Montigny-le-Tilleul is increasing its sustainable development initiatives. As well as making its public areas greener with a "zero pesticide" approach and having developed a shared vegetable garden, it hosts a sustainable development fair ("Aux gestes citoyens") with exhibitions, conferences and free workshops. The municipal library also organises "zero waste" workshops and conferences on topics such as permaculture.
A homogeneous architecture, an unspoiled charm
A typical locality in the green suburbs of Charleroi, Montigny-le-Tilleul stands out thanks to its dispersed housing and its architectural homogeneity. Regardless of the era when they were built, its roads are mostly extremely charming. While some have beautiful low houses made from painted sandstone and limestone, which are remarkable evidence of traditional housing, others are home to pretty terraced buildings from the industrial era, in red brick or stone. Along the delightful roads and streets, some of which are cobbled, you'll also come across elegant manor houses, some of them bourgeois, and others more modest.
A cultural municipality
Thanks to the energy of its cultural centre and the Initiatives Culturelles Montigny-Landelies non-profit organisation, Montigny-le-Tilleul is a municipality resolutely focused on culture. The range of entertainment, activities, and events is broad and is aimed at all audiences. Among these, the Vox! festival welcomes the biggest names in Belgian music every autumn, and every year C la fête brings the municipality to life with music, juggling, workshops and games for a day.
Surprising and modern
Montigny-le-Tilleul is one of those municipalities that is full of surprises. These include the successful contemporary extension to its former town hall – nominated for the Mies Van Der Rohe Award 2015, an international architecture prize organised by the European Union – or the wine cooperative with 6,500 vine plants installed since 2018 on part of the Blanc Caillou quarries site.
In Montigny-le-Tilleul, you don't need to choose between bucolic scenery and facilities, nor hesitate between tranquillity and dynamism. This municipality with character has everything!
The highlights
Everyday life
Hôpital André Vésale – Charleroi University Hospital
Le Bois Roussel – Adult day care centre
Landelies Train Station (line 130A from Charleroi to Erquelinnes)
TEC Bus (lines 1, 70, 71, 75, 77, 91, 109A, 170 and 173)
Living environment
Green and hilly, near Charleroi
Streets with homogeneous architecture, old pre-industrial housing, houses from the industrial era, terraced houses, bourgeois manor houses, luxury villas, detached 60s-70s houses, flats, etc.
Leisure activities
Cultural centre
Multisports hall
Marina
Sports clubs
Associations