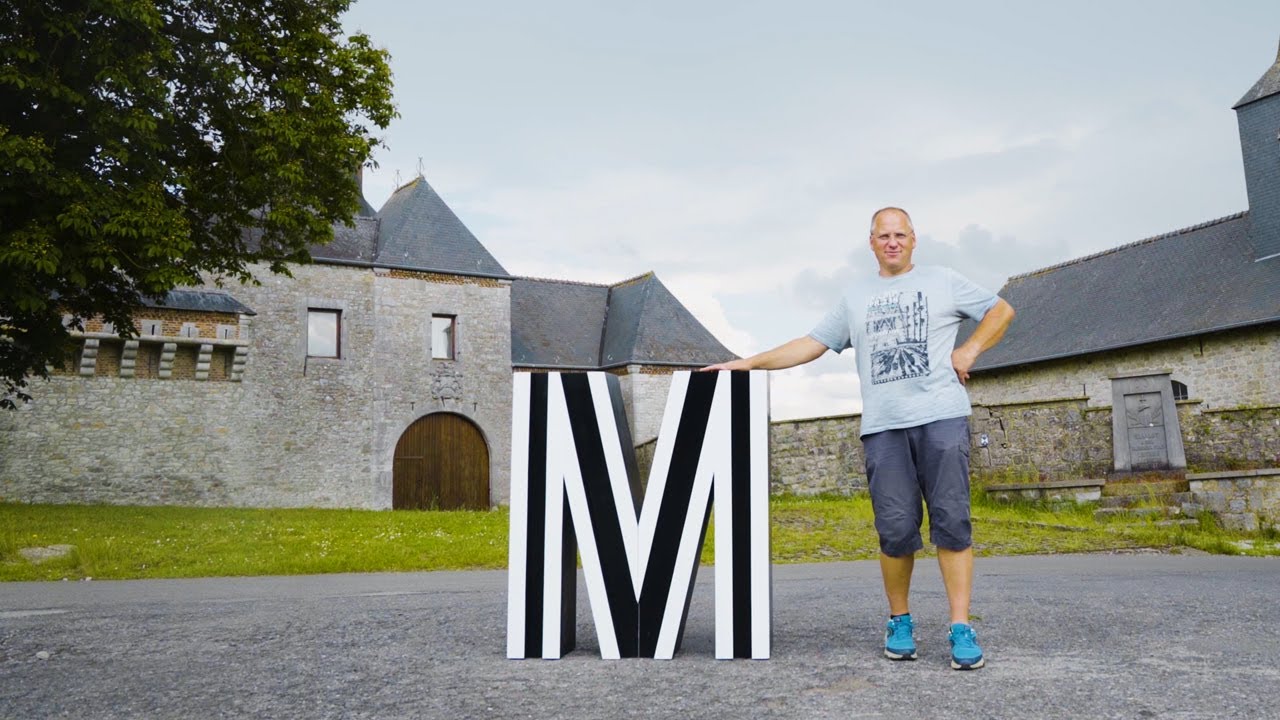 Renowned for its underground fortifications designed by Vauban and its marble quarry past, Philippeville is a treasure trove that is a delight to discover. Its singular architecture and exceptional heritage lend the town a unique identity. Its varied scenery is a real feast for the eyes, whilst picturesque villages and châteaux are a standing invitation for leisurely walks in wonder. As a fabulous place to live, the town has all the services and amenities that brighten up everyday life, as well as a raft of cultural activities and sports events that cater for all tastes and all ages. Here is the capital of the Fagne region unveiled.
Address : Place d'Armes 12 – 5600 Philippeville
At the heart of the Vallées des Eaux Vives, the town of Philippeville also encompasses the 16 picture postcard villages of Fagnolle (listed as one of the most beautiful villages in Wallonia), Franchimont, Jamagne, Jamiolle, Merlemont, Neuville, Omezée, Roly, Romedenne, Samart, Sart-en-Fagne, Sautour, Surice, Villers-en-Fagne, Villers-le-Gambon and Vodecée. Situated between Charleroi (30 minutes away by car) and Couvin (15 minutes), it oozes characterful heritage and sensational countryside.
A remarkable town
Built in concentric circles around a fortified castle erected at this site in 1555 on the merits of its strategic position, the town was named after Philip II, the King of Spain and son of Holy Roman Emperor Charles V. After labouring under Spanish occupation, it fell into the hands of the French towards the middle of the 17th century. It was around this time that Vauban, Louis XIV's military engineer, altered the fortress of Philippeville by strengthening its defences, especially through the construction of underground fortifications, some of which can still be visited. The works accentuated the star-shaped footprint of the small town. Visible traces of this characteristic physiognomy remain to this very day: the main boulevards follow the shape of the old ramparts with the streets fanning out from the Place d'Armes. Add to this the specific urban layout of magnificent bluestone and brick buildings and you get a town with cachet that attracts visitors in their droves every year.
Scenery well worth the detour
The town is set amid acres of unfolding meadows and forests, punctuated by sites of exceptional natural beauty, impressive trees, charming picturesque villages, water mills, farm castles, medieval châteaux and roadside chapels. The area is also home to numerous red marble quarries, which were once the fame and pride of the town. Even though they are no longer quarried as such, they still make for a great experience and are a special pleasure to behold. Some of them have been given a second lease of life as a rock climbing and caving centre such as the Wayons quarry, whereas others, such as the Rochefontaine quarry, are now a great place for divers to indulge their passion. Often referred to as the capital of the Fagne region, Philippeville is also home to several nature reserves, including the Grand Ri with its wooded hill set amid meadows, Al Florée and Vivi des Bois with their typical Fagne scenery, or even the Argilières Reserve, a mosaic of dry and wet wildlands, ponds and pools in all shapes and sizes and strips of woodland. Settings that are varied and restful in equal measure, as wonderful places for relaxing strolls and hikes.
Dynamic in every sense
Philippeville is not only a location to be admired, it is also a great place to live. Its rich cultural offering includes museums, exhibitions, local artists and master craftsmen but also the cultural centre with a prolific programme of events including workshops, shows, concerts, film shows, conferences and other entertainment. When it comes to sports, the town and the surrounding villages are not twiddling their thumbs either. There is a sports hall, a swimming pool and tennis courts, in addition to a host of clubs in just about every discipline going. Moreover, the small quiet town is just a stone's throw from the Lacs de l'Eau d'Heure, with their swimming areas and sport and leisure infrastructure.
In addition to these activities to be enjoyed on a daily basis, unmissable highlights of Philippeville's annual festive and folkloric calendar include the Saint-Philippe market which is held in May of every year, the carnival celebrations of Franchimont and Neuville, the Grand Feu in Sautour, the arts and crafts markets on Wednesdays, the night run of the braziers or the Twelve Hours of la Chinelle (motorcycle racing event).
A self-sufficient town
As a town and as the administrative centre of the local district, Philippeville offers all the services and amenities you could possibly need. The TEC bus lines maintain excellent links between the town and the nearby villages, and the local railway station (line 132 from Charleroi to Treignes) makes it easy to get to Charleroi city centre or the town of Couvin. Phillippeville is also home to shops of all sizes, a hospital, local schools including secondary education (as well as special needs educational institutions), doctors, a library, a library bus, etc.
The town and the local villages are dotted with numerous restaurants, with Philippeville enjoying renown for its culinary specialities such as rabbit in a beer and nettle sauce, concocted by Thierry Debus, chef at "La Côte d'Or" restaurant. A dish which today is closely wrapped up with the town's identity, as it is through this hearty casserole that Philippeville's Confrérie du Lapin à la Bière is promoting local tourism and the area's gastronomic tradition.
With a historical, architectural and natural heritage that is as rich as it is diverse, an astonishingly wide palette of sports and cultural activities, a bustling town centre and villages with plenty of drive and dynamism, Philippeville clearly has a lot to offer. How about a visit to find out for yourself?
Strong suits
Practical information
Railway station (line 132 from Charleroi to Treignes)
Schools, from nurseries to secondary school as well as special needs education
Philippeville Polyclinic – CHU of Charleroi
The region is served by the N40 and the N5
Quatre Bras shopping precinct
Numerous TEC bus lines (lines 108, 132a, 136d, 451, 452, 453, 561) linking all towns in the wider region such as Charleroi, Couvin, Mariembourg, Walcourt, Beaumont, etc.
Living environment
Semi-urban centre with stand-out heritage and country villages with typically local traditional buildings, often in bluestone
Lush countryside, lots of fields and farmland, forests and fens
Leisure