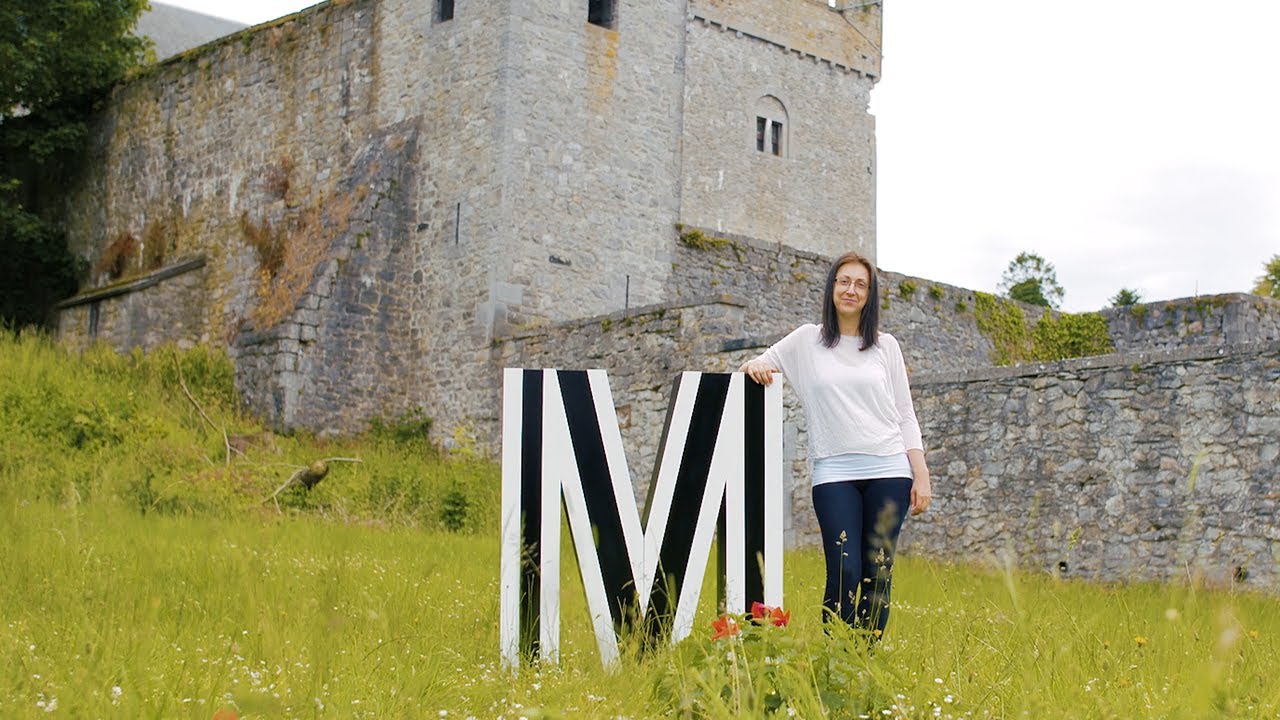 Walcourt is the gateway to the Lacs de l'Eau d'Heure, a green and hilly municipality whose medieval centre, built on a rocky hilltop, towers over the magnificent scenery that once inspired the famous poet Paul Verlaine. As a town of culture and sport, it is also renowned for its numerous walks around the Entre-Sambre-et-Meuse, some of which have been included in UNESCO's world heritage list. Discover this charming small town where, if you pull over for a drink, you should not be surprised to have your beer served in a mug with four handles:  it is all down to Charles V!
Adresse : Place de l'hôtel de ville 3-5 – 5650 Walcourt
Walcourt is a semi-rural residential town that is home to just over 18,000 people. Built on a rocky spur between Eau d'Heure and Eau d'Yves, this small town whose origins go back to the Middle Ages, also takes in the villages and hamlets of Berzée, Castillon, Chastrès, Clermont, Fontenelle, Fraire, Gourdinne, Laneffe, Pry, Rognée, Somzée, Tarcienne, Thy-le-Château, Vogenée and Yves-Gomezée. Together, they act as a green and tranquil living environment, in close proximity to the city of Charleroi.
Medieval town
As a town, Walcourt's very extensive surface area sprawls across two sections, one rural and one semi-urban. On the one side of the N5 trunk road, there is the centre of the municipality: a lovely small fortified town which, perched atop a narrow hill, looks out across the valley. At the time, Walcourt was renowned for its imposing Gothic collegiate church – known as the Saint-Materne "Basilica" since the 1950s –, and for the widespread worship of Our Lady Mary, which attracted throngs of people. The settlement retained its charm that is so typical of medieval hillside towns: its steep pretty alleyways, old characteristic buildings and stepped and terraced gardens make for a gorgeous architectural ensemble as the delightful setting for a delightful stroll.
Magnificent landscapes and typical villages
On the other side of the trunk road is a much quieter and more bucolic area, with fewer people and authentic villages made up of lovely stone houses. Some of these villages witnessed a fair degree of industrial activity in the past, especially in the area of metalwork. Drop-hammer forges, steel mills, metal refineries, metal plating workshops and roll mills established themselves in the area long ago, traces of which can still be seen in some of the villages – such as at Thy-le-Château, where visitors can still admire the remains of the old Saint-Eloi factories. Yet, none of this has made Mother Nature any less of a dominant force holding sway over the 'Walcourien' scenery. Green, hilly and covered by forests (of which 1,200 hectares are communal woodland) and fields (70% of the region is farmland), the area is also home to numerous castles (including the feudal castle of Thy-le-Château and the farm castles of Tarcienne, Berzée and Laneffe) and large farm holdings waiting to be discovered across 250 kilometres' of signposted hiking trails that criss-cross the wider local area.
Committed to nature conservation and sustainable development, the town also numbers several reserves, including those of Boussaires and Houssaires. There is the Eau d'Yves valley reserve, as well as a Natura 2000 area in the Fairoul Brook valley. To preserve and ensure the continued availability of its natural resources, the town has also taken to the sustainable management of its forests by becoming PEFC-certified (Programme for the Endorsement of Forest Certification Scheme). In parallel with these endeavours its investment in soft mobility has enabled Walcourt to obtain the Commune Pédestre (Pedestrian Town) label, which is handed out by the Public Service of Wallonia in association with Sentiers.be not-for-profit organisation. The Walcourt landscapes are deemed to be of such beauty that the town has become a popular green tourist destination, which inspired some beautiful verses from the famous poet Paul Verlaine in his collection "Romance sans paroles".
Folklore and traditions
Some of the Walcourt villages are quite affluent, others are humbler, some areas are more urban whereas others are completely rural. Yet none of these differences prevent people from finding common ground around the local festivities and folklore. In all, the town and its surrounding villages are home to no fewer than twelve markets in the region known as l'Entre-Sambre-et-Meuse (the land between the rivers Sambre and Meuse), four of which have been recognised as Masterpieces of Oral and Intangible Heritage of Humanity by UNESCO: the markets of Saint-Fiacre in Tarcienne, Notre-Dame in Walcourt, Saint-Eloi in Laneffe and Saints-Pierre-et-Paul in Thy-le-Château. Among the unmissable highlights on the Walcourt calendar, we should also mention the traditional Grands Feux, as well as the carnivals and ducasses (popular festivals). Each of these events brings all the residents together in an atmosphere of high spirits and infectious joie de vivre, regardless of age or background.
We cannot broach the topic of Walcourt's traditions without mentioning the tale of the mug with the 4 handles, which is very likely to be exactly what you will have your Charles V beer served in, if you decide to make a thirst-quenching stopover at one of the town's estaminets (pubs)! Legend has it that this is to be attributed to a rather butter-fingered lady inn keeper who, as she was serving the Emperor a beer, struggled to get him to grab his mug with one hand per handle. To find out the full details of this slightly farcical tale, the easiest way is to come out and enjoy a drink in the lovely small town!
Brimming with sport and cultural activities
But there is more to the town that just folklore, tradition, nature and heritage. In Walcourt, those who love their sports get the royal treatment. Amongst other things, the town is home to two multisports halls, one of which has just been fully renovated. And there are other quality sports infrastructures, which house no fewer than six football clubs, a basketball club, several amateur cycling clubs (the town also hosts the annual Raid'Heure cross-country cycle racing event), and a "sports for all" facility which enables users to enjoy all kinds of open air sports (volleyball, five-a-side, badminton, basketball). This offer is complemented by the town's immediate proximity to the sports and leisure infrastructures of the Lacs de l'Eau d'Heure, offering a broad range of water sports.
Culture vultures too are certain to find plenty to enjoy in the small town. The local Cultural Centre sets up and supports a whole string of cultural projects and events, with, by and for the local residents. The Centre's schedule includes activities aimed at the whole family, workshops, panel discussions and gatherings around a varied range of topics, whether indoors or al fresco (at one of the local parks, at a village location, at the castle, etc.).
A town with all the amenities
Benefiting from its civic status, Walcourt has all the facilities and amenities you could dream of. For one thing, it is particularly well served by public transport. Thanks to its railway station and several train stops, there are excellent links with Charleroi, whilst the TEC bus lines are great for getting to and from the centre and the villages, as well as the nearby towns in the wider local area such as Philippeville, Chimay and Couvin. The municipality has 9 schools (for secondary school, children travel to Gerpinnes, Philippeville or Charleroi), one of which is a Dutch language immersion school. In addition, the town has its own academy, a centre for expression and creativity and a library. Walcourt is home to shops of all sizes, from local stores (including newsagents, butcher's shops and bakeries) and local produce outlets to supermarkets. The town numbers many cafés, restaurants and brasseries which serve tasty local food to be enjoyed in a friendly setting … and also serve beer in one of those quaint four-handle mugs! If for no other reason than this, Walcourt is well worth a visit … Once you have sampled all the other local delights, chances are you will never want to leave again.
Strong suits
Practical information
The region is served by the N5 trunk road, close to the E420 motorway
Railway station in Walcourt and train stops at Berzée, Pry and Yves-Gomzée (line 132 links Charleroi-Sud to Couvin)
Numerous TEC bus lines going to Charleroi, Philippeville, Chimay and Couvin
GP practice
Chastrès Business Park
Living environment
Semi-urban town centre steeped in medieval heritage, surrounded by sparsely populated countryside
Typical country villages with lovely stone houses
Hilly landscapes made up of lots of farmland as well as forests
Leisure
10 minutes by car from the Lacs de l'Eau d'Heure
2 multisports halls (Laneffe and Walcourt)
Walcourt Cultural Centre